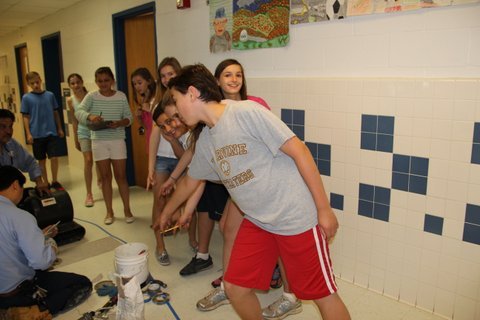 Churchill Road sixth graders took advantage of the summery May weather to go on a scavenger hunt in Steven Nicklas' science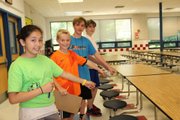 class. Teams of four students had 10 minutes to find as many real world examples of simple machines (screws, levers,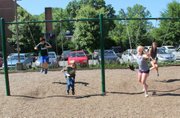 pulleys, wedges, inclined planes, wheels and axels) and kinds of energy (chemical, electrical, mechanical, nuclear, radiant and thermal) as they could. One group of students found screws holding cafeteria tables together, a second group explored the school grounds and observed the thermal and radiant energy generated by the sun while taking a turn on the swings, and a third group discovered FCPS workmen using wedges and levers while laying new floor tiles.