Town of Herndon government offices and services will be impacted by the Independence Day holiday as follows: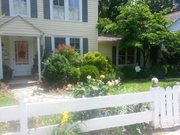 Town offices—closed Thursday, July 4.
Farmers Market—open 8 a.m.-12:30 p.m.
Refuse collection—refuse will not be collected. Refuse normally collected on Thursday will be collected on Friday, July 5.
Herndon Community Center—open 11 a.m.–6 p.m.
Herndon Centennial Golf Course—open 6 a.m.-6 p.m.
Special even
t—4th of July Celebration and fireworks at Bready Park, 814 Ferndale Ave. Free. Festivities begin at 6:30 p.m. and include children's crafts, bingo and family music. Fireworks at dark. For more information, visit herndon-va.gov.