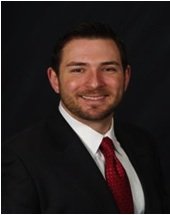 Jeffrey Engle, 29
A native of Oakdale, Calif., Engle has a bachelor's degree in political science from Excelsior College in Albany, N.Y., and a master's degree in political science from Virginia Tech. He served in the Army for 11 years, specializing in countering weapons of mass destruction with seven deployments to Iraq in addition to separate deployments to Afghanistan and the horn of Africa. In August 2012, he received a medical retirement because of service-connected disabilities. He moved to Alexandria in 2009, and he votes at the Cora Kelly precinct.
Jeffrey Engle is no stranger to combat. The Army veteran spent 11 years in the service, including deployments to Iraq and Afghanistan. Now that he has taken a medical retirement from the military, he's ready for a different kind of fight. This time, it's political. Engle is running as an independent, taking on freshman Del. Rob Krupicka (D-45), who won a special election last year after David Englin resigned in the wake of a sex scandal.
"I watched the special election, and I followed Rob Krupicka as he went through the last legislative session," said Engle, a first-time candidate. "I don't feel that the moves he made and the votes he made and the bills he sponsored represented me or my friends in the area. And so instead of complain about it, I decided to do what I've always done and try to be part of the solution."
Engle takes issue with House Bill 1502, a bill Krupicka introduced that would change how teachers are evaluated. Engle criticized the bill as lowering expectations for poor and minority students, although Krupicka said it was necessary to take into account the varying degrees of readiness among students who enter school. He also said that a version of the bill was incorporated into the governor's effort to grade the schools from A to F.
"When you assume every kid is starting from the same point, you are committing policy malpractice," said Krupicka. "The reality is that kids show up to school with very different levels of preparedness, and we have to build into our system a way to take that into account."
HOUSE DISTRICT 45 stretches from Arlington Ridge through Del Ray and Old Town into Belle View. Only 37 percent of voters in the district voted for Republican Gov. Bob McDonnell in 2009, an indication that the politics of the area are deeply Democratic. Before Englin was first elected in 2005, Democrat Marian Van Landingham held the seat for more than 20 years.
"The district is drawn to be a heavily Democratic seat," said Kyle Kondik, political analyst with the University of Virginia Center for Politics. "Krupicka should not have much trouble winning reelection."
Perhaps the biggest indication of the stranglehold Democrats have on the district is the fact that Republicans could not recruit anyone to run for the seat. In last year's special election, Republican Tim McGhee was able to win only 20 percent of the vote. This year, Republican chairman Tom Fulton tried to find a candidate to take on Krupicka but was unable to persuade anybody to put their time and reputation on the line. He said recruitment efforts were particularly harmed by the loss of two Republican seats on the Alexandria City Council last year.
"I told potential candidates that the best way to recover from the losses of last November was to look forward, offer up a candidate and have a hard-fought race," said Fulton. "But I think people are still sitting back and trying to figure out what happened and how to move forward."
IF ELECTED, Engle says he would introduce legislation that would create a new statewide program to make schools safer. Instead of relying on local school systems and police departments to conduct their own assessments, Engle says, he wants to create a more institutionalized way of addressing the problems raised by the Connecticut school shootings. He would also have mobile training teams that would roam the state and conduct risk analysis.
"Instead of being a haphazard local program, this would be a more refined statewide program," said Engle. "But it would have a minimal amount of cost because it would be primarily executed locally."