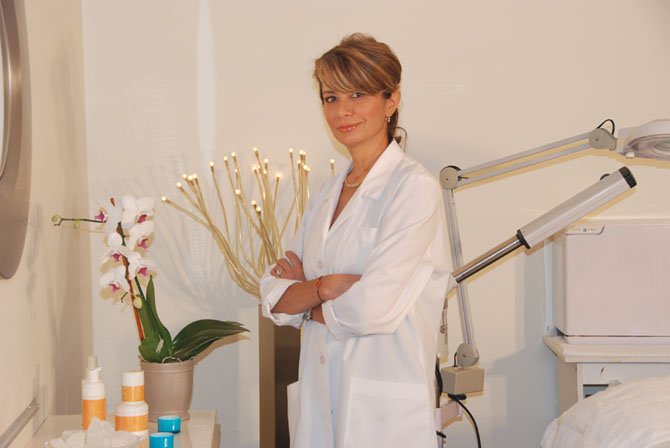 The award for the best "facial" in the Washington, D.C., area goes to… medical spa Skintelligence of Vienna and its master esthetician Mali Amini.
"Allure," a top nationally distributed beauty magazine, recognized Amini, a McLean resident, in its October 2012 issue. Amini was nominated by a client and "Allure" sent an incognito reviewer to Skintelligence to evaluate Amini's treatment. The spa's clients are not surprised by the accolade.
"They're very up-to-date here with products and techniques," said Skintelligence client Nina Schultz of Vienna. Schultz, who said she has used facial, waxing and make-up services there, brings her daughters as well. "I love the products and the staff. They don't push you to buy here."
Registered nurse Theresa Caputy worked in a hospital for years before deciding she wanted a change of focus. She trained with a local dermatologist, picking up skills from him. In 2004, Caputy got an opportunity to work with a skin care salon in Alexandria. She took medical esthetic courses to master techniques and develop her skills, and, in 2006, she opened her own medical spa in Vienna, the town she lives in.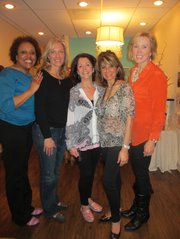 SKINTELLIGENCE SERVICES include traditional spa treatments such as facials, photofacials, make-up, massage, waxing and laser hair removal, but also more medical procedures, such as Botox injections, cosmetic fillers [Juvaderm and Radiesse] and microdermabrasion. A medical doctor supports the staff and facility.
"People come with self-esteem and self-confidence issues, they come to relax and be pampered," said Caputy. "Almost 90 percent will say, 'I don't want to look 20. I just want to look better.'"
Amini said that every treatment the spa offers isn't just good for looks, but it's good for the mind, the soul. "I think we live in a society that has so many ways to enhance our appearance," said Amini. "We want to make people feel good about themselves.
"All of us here, none of us look like glamorous movie stars. We're just real women with real feelings."
Amini emphasized that when women walk in the door, they're part of the spa family there, sharing their personal lives. "Most are hard working, well-educated professional women, moms, women taking care of families," said Amini. "They need a little time for themselves, to be pampered. They become good friends. We're all here for each other."
Amini and Caputy believe that their integrity is as important as the products they use. "You can trust us," said Caputy. "We're not going to sell you what you don't need or want. We really do have the best interests of the clients at heart."
Amini said that clients don't even ask her what her treatments cost. "They trust me," said Amini. "If they come in late, they still get their full time. When they are with me, I give them my complete attention, focusing on them, not how much revenue I need to get for the business."
The layout of Skintelligence, tucked in an office building on Church Street behind Wu's Garden and the ABC, affords each specialty its own room, from make-up to massage, skincare/facial and esthetic medical treatment. A New York company specially makes the Tica cosmetics and skin care products for Marti Wright.
Marti Wright applied wedding day make-up to Vienna bride Kristan Beck and her bridal party and Beck and her family loved the natural look of Wright's touch. A photofacial "took away" sunspots from Beck's face, the effects lasting for months, Beck said. "It really works. I'll do that again."
Joanne Shaack, Vienna, confesses to not wearing make-up. At the celebration, Shaack won a complimentary make-up session. "I've never worn make-up so I am going to have Marti teach me," Shaack said.
AMINI AND CAPUTY feel that client satisfaction is one of the reasons for the spa's success. "They get our experience and skills, but they also get good value," said Amini. "If I go for a massage, it's a break for me. I want to get my money's worth." A reason Amini left a former employer was the daily emphasis on revenue generation, pushing people to buy more than what they needed, charging them for missed appointments.
"It isn't just us doing for our clients. Our clients do so much for us, too.
"It's amazing how special they are."
Staff onboard Skintelligence includes Theresa Caputy, RN; Mali Amini, master esthetician; Marti Wright, makeup artist; Rhonda Griffin, massage therapist, and Dr. Morad Tavallali, medical director.
Skintelligence is located in an office building at 421 Church St., Suite A, Vienna.
To make an appointment, call 703-255-7237. For more information on Skintelligence, see www.skintelligencepartners.com.