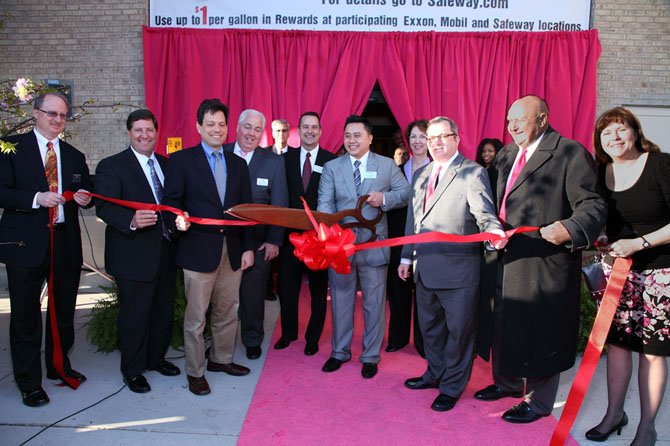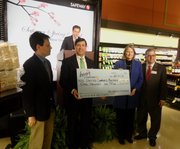 Midst the celebration on March 14 of the re-opening of its remodeled store in Belle View, Safeway Inc. recognized United Community Ministries for its impact on the community with a $1,000 donation.
"On behalf of everyone at UCM, we are honored to be selected to be part of this community celebration for the beautiful new store," said Shirley Marshall, UCM executive director. "We appreciate our longstanding partnership with Safeway and its customers for food drives and all the generous support that helps keep our client-choice Food Pantry well-stocked. Together, we are changing lives and building a better community."
The store has been closed for construction during the past six months.