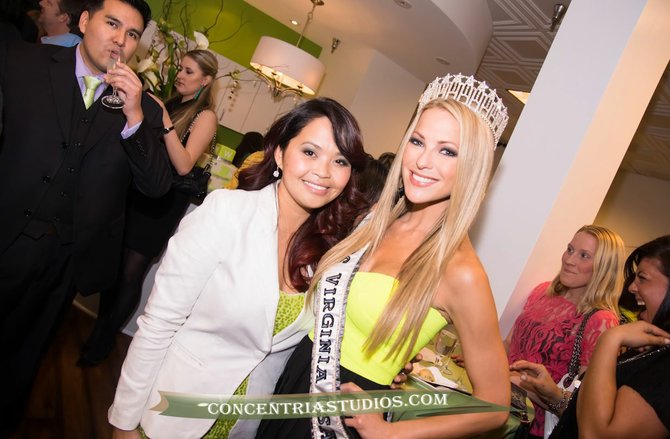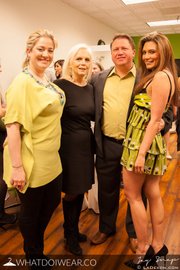 The night that the W Salon unveiled its 3,000-square-foot space with champagne for toasting, lime green attire for guests and hosts alike (in honor of their signature color), live jazz, a photobooth, food and celebrity guests, they welcomed 300 partygoers--and some follow-up business too.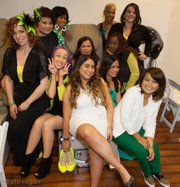 Although the W Salon is a three-year-old Burke beauty boutique, they decided to have a fresh start of sorts. On Saturday, March 2, co-owners Sue Lawhorn and Souny West opened their doors for the W Salon Grand Opening Celebration, showing off their newly renovated modern space with a custom bar designed to offer clients refreshments during their services.
Among the 300 present to celebrate the changes were a host of special guests, among them Miss Virginia USA 2013 Shannon McAnally, former redskins quarterback and founder of ProView Doc Walker, Founder Maimah Karmo of TigerLily foundation, swimsuit designer Emily Gonzaga (whose designs were recently showcased at the Oscars and Grammy's) and a host of DC socialites, including fashion bloggers and boutique owners.
The W Salon is located in Burke at 6003 Burke Center Parkway. To see more pictures of the event and for more on services and the like, visit www.wsalonva.com.