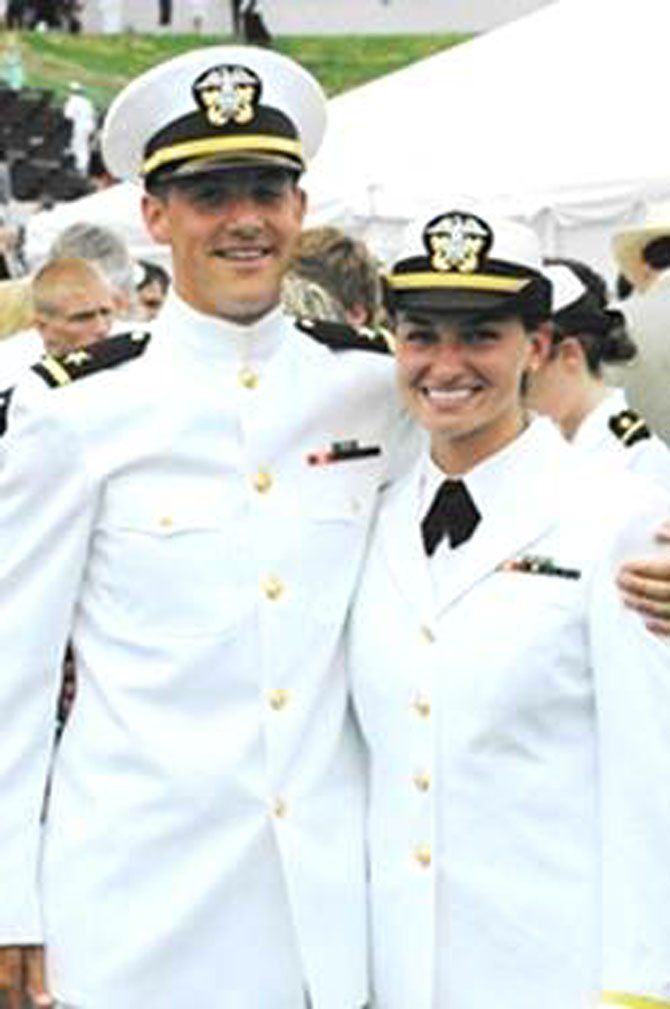 Captain Harold F. Amerau, Jr., U.S. Navy (Ret.) and Colonel Carla M. Stucki-Amerau, U.S. Air Force (Ret.) of Alexandria are proud to announce the engagement of their daughter, Lieutenant Junior Grade Brittany Nicole Amerau, U.S. Navy, to Lieutenant Junior Grade Christopher Paul Harris, U.S. Navy, son of Timothy and Pamela Harris of Richmond.

The future bride is a 2006 graduate of Mount Vernon High School in Alexandria and graduated from the U.S. Naval Academy in 2010. She is a Navy pilot assigned to Helicopter Sea Combat Squadron 28 in Norfolk.

The future groom is a 2005 graduate of Benedictine High School in Richmond and a 2006 graduate of Fork Union Military Academy. Harris is also a 2010 graduate of the Naval Academy. He is assigned to the USS Fort McHenry (LSD 43) in Norfolk.

While attending the Naval Academy, Amerau was a member of the women's lacrosse team and Harris was captain of the Navy basketball team. An April wedding is planned in the Naval Academy Chapel in Annapolis.