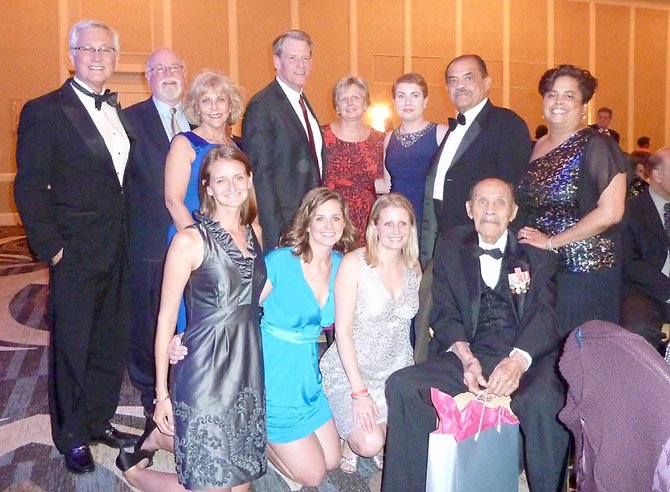 Photo Gallery
Senior Services gala 2013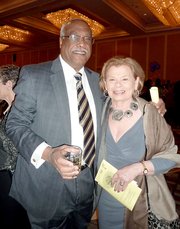 Click Photo for Flash
Alexandria — More than 350 people turned out March 23 for the annual Senior Services of Alexandria Generation to Generation Gala to pay tribute to families who, through their service to others, have made significant contributions to the community.
Held at the Mark Center Hilton, this year's gala honored Kerry Donley and his daughters Kristin, Colleen and Kaitlin, Sanden and Lindsey Swanson, and Nelson Greene Sr. and son Nelson Greene Jr. and granddaughter Nina Greene.
"Nationally, there are 10,000 new seniors turning 65 every day," said SSA board chairman Greg Murphy. "And more of these seniors are going hungry, with 8.3 million seniors in our country facing the threat of food insecurity every day."
SSA administers Alexandria's Meals on wheels program and provides services such as Senior Taxi, a Friendly Visitors program and a resource center for those caring for seniors.
"Senior citizens are valuable to our community because of the life experiences and advice they can share with us," said Senior Services of Alexandria executive director Janet Barnett. "SSA must have the resources to give back to these individuals who have paved the way for us. We hope that the supporters of the gala will continue their financial contributions and volunteer their time so that SSA can continue to provide the vital services to Alexandria seniors to enable them to maintain their dignity and quality of life."
Murphy noted that honoree Nelson Greene Sr. was one of the original founders of SSA in 1968.
"SSA has been here for 45 years," Barnett said. "With the aging population, we need to be here for the next 45 years."
For more information, visit www.seniorservicesalex.org.