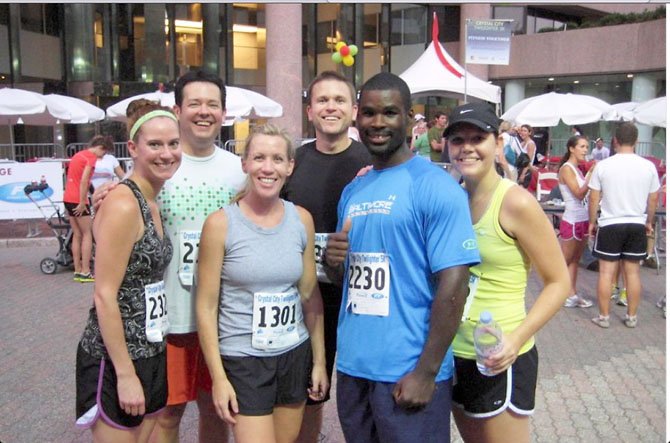 Say goodbye to winter woes over a friendly 5k run this April in Crystal City. Races return this spring every Friday, and offer participants a chance to get out and go.
"I believe anyone can train for a 5k," said Terrill Jefferies, a physical trainer and group running coach. "Out of all the races, the 5k is the most scatterbrained of them all. There are people who just want to do a 5k a day to keep the doctor away, there's the track and field athlete who practically sprints the entire distance, and there's everybody in between."
The Friday evening spring races draw crowds from across the region. According to event organizers the 5k races host 1,500 runners on average, and the relaxed atmosphere creates a sense of community and fun.
"The races are one of our most successful events in a lot of ways, they showcase a neighborhood in a fun way," said Angela Fox, president and CEO of the Crystal City BID. "If you've never run a 5k and always wanted to, here's a chance to run on a flat course over four weeks. The races have a laid back attitude, people are mostly competing with themselves, there's a nice feel to it."
Abundant parking, bicycle stops, and the nearby Crystal City metro station make getting to the race easy and convenient. Bag checks are available at the starting line, and post race festivities include an after party at Hamburger Hamlet where racers can digest their accomplishments.
"It's a great environment, especially for people just getting started, you get to go at your own pace," said Allison Logemann, an Arlington resident who participated in last year's race. "I really enjoyed it last year, I'm looking forward to doing it again."