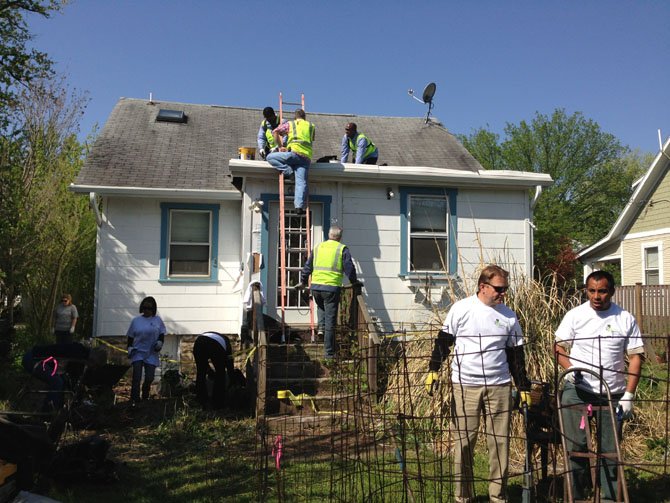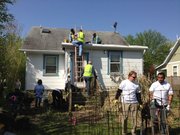 More than 700 local volunteers took part in National Rebuilding Together Day April 27 to provide critical repairs and upgrades for low-income homeowners in Alexandria.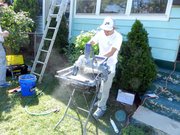 Volunteer teams performed repairs to fences, windows, bathrooms, doors, patios and cabinets at no charge to the homeowners in need, including elderly, disabled and military veterans and families.
"Helping these homeowners remain in their homes is important to strengthening our community and preserving affordable housing," said Katharine Dixon, executive director of Rebuilding Together Alexandria.
From May 19-26, Rebuilding Together Alexandria will help rebuild a playground at a preschool and is seeking volunteers for various shifts. The build will last for one week, with three shifts per day (8 a.m.-noon, noon-4 p.m. and 4-8 p.m.). All skill levels are needed. For more information, call 703-836-1021 or visit www.rebuildingtogetheralex.org.