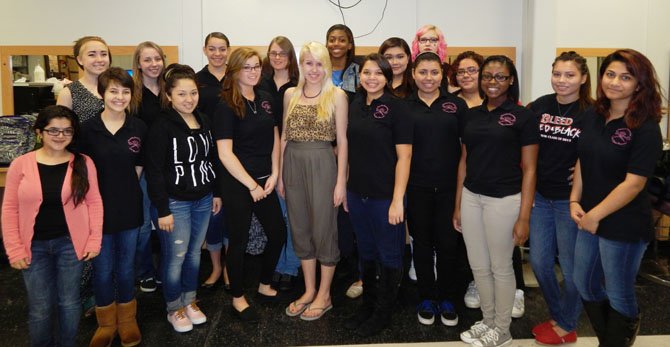 Twenty-six high school students in their senior year enrolled in Chantilly Academy's Cosmetology program have been awarded the Gold Volunteer Service Award by the President of the United States. The cosmetology students collectively accumulated 1,026 volunteer service hours over a 12-month period of time. The students volunteered their time with three organizations: Head Start program for economically disadvantaged preschool children, SkillsUSA and Capital Caring Hospice.
The President's Council on Service and Civic Participation was established in 2003 to recognize the contributions volunteers make in the communities and encourage more people to serve. The council created the President's Volunteer Service Award program as a way to thank and honor Americans who, by their demonstrated commitment and example, inspire others to engage in volunteer service. The program continues as an initiative of the Corporation for National and Community Service.
The cosmetology students will receive a gold official lapel pin, personalized certificate of achievement, and a congratulatory letter from the president.