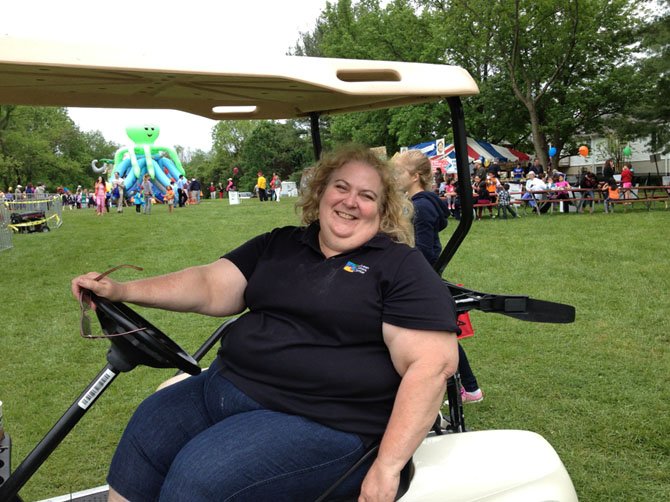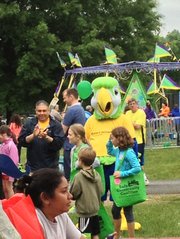 The weather forecast called for rain in McLean. Sure enough, about an hour after the 98th annual McLean Day started, it was pouring.
That didn't surprise Volunteer Coordinator Peggy Moore, who says organizers have often joked the event should be called "McRain Day."
But this is an event that goes on rain or shine, "unless the weather is dangerous," Moore says, holding a funnel cake.
Moore, who has been working at McLean Day since 2002 and attending far longer, says the event typically only breaks even on a successful, sunny day. With a crowd that she estimated to be only a third of the usual throng at about 1:30 p.m., Moore shrugged off worries about the bottom line.
She called it a day to "give back to taxpayers."
"We try to make the event one the community will embrace, without all the bells and whistles of a large county fair."
—Sam Roberts, director of special events, McLean Community Center
ON ITS BEST DAYS over the years, McLean Day has attracted up to 15,000, says McLean Community Center Special Events Director Sam Roberts. He estimates about 10,000 occasionally soggy attendees showed up this year. Fortunately the skies were clear for most of the afternoon, which brought out more of a crowd.
While rain was a factor, "we are very fortunate to have a supportive community that comes out rain or shine and we thank them for their continued support," says Roberts.
There were also 120 vendors, about the same as last year. At least 1,700 $15 wristbands—for unlimited rides—were also sold. More than 200 volunteers were on hand.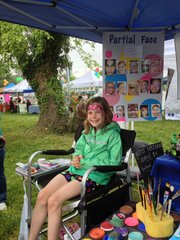 Among those manning the booths was the American Legion's Don Kimble, for the fourth year in a row, and Brooksfield Montessori School's Jessica Deiber.
"Booths like these are meant for showing people what our school is like and, sooner or later, it would bring more students to Brooksfield School," said Deiber.
A spokesman for Chain Bridge Bank said the business was on hand to get their name "out there." Like many of the booths, the bank handed out trinkets with their name on it. The McLean Newcomers Club, which a spokesman says helps people within the McLean and Langley High School boundaries meet new people and "have fun," was touting activities including Mah Jong, needlework and happy hour. Herndon-based Fancy Cats rescue group was giving away pens, explaining cat ownership and collecting $20 donations for face painting, a service that was donated by one of the group's volunteers.
"We come here every year because it is so fun for the whole family," said Gretchen Lowe, as her daughter, Katie Westerheim, got her face painted under the Fancy Cats tent.
As McLean Day nears its 100th anniversary in 2015, changes to the festival in recent years have been minimal, but Roberts says MCC tries to vary the rides, vendors and entertainment each year.
"We try to make the event one the community will embrace, without all the bells and whistles of a large county fair," he says.
ONE CHANGE to McLean Day this year was an art contest for the official McLean Day t-shirt. There was a good response, says Roberts, adding, "the winning art made for a great looking shirt."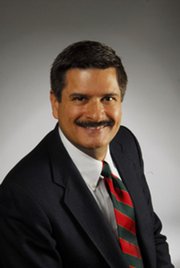 While the event has stayed true to form in recent years, it has come a long way since its start as a fundraiser for Franklin Sherman School in 1915. The then-McLean School and Civic League and the McLean Volunteer Fire Department sponsored that event, which was held in an open field next to the school. Back then, McLean Day went on for several weeks and was held before the Democratic Primary in August, according to the McLean Community Center website. Attractions included carnival games, a jousting tournament, a baby show, dancing, musical performances and homemade refreshments.
The sponsorship of McLean Day passed among community organizations until the McLean Community Center became its official sponsor in 1975. In 1989, it moved to its now annual home in Lewinsville Park.