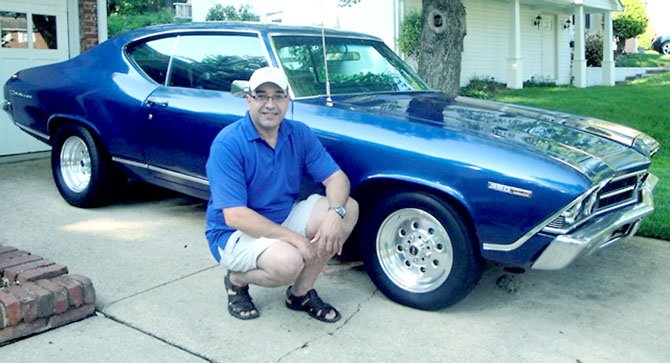 Carfest fans, it's time to start your engines.
One of the most popular attractions of Springfield Days returns this year, featuring cars in all makes and models, including antiques, muscle, classics, street rods, customs and exotics.
The event is sponsored by Springfield's American Legion Post 176, one of the oldest, largest and most active posts in Virginia with more than 1,200 members.
"It's been 15 years since Carfest has been a part of Springfield Days," said retired Lt. Col. Edward "Eddie" Amoros, historian of American Legion Post 176, who will be showing his classic 1969 Chevelle Malibu.
"There will be lots of classic antiques and street rods! From here we will expand Carfest and make it bigger each year," he said.
During the event, there will be customized dash plaques for the first 50 cars registered and four trophies awarded.
Carfest will be held on Saturday, June from 10 a.m. to 2 p.m. at the post, located at 6520 Amherst Avenue in Springfield, next to Kay Jennings Springfield Toyota. The registration fee is $10. You can pre-register at the post or pay at the gate. For more information, email vapost176@cox.net or call 703-440-0335. Spectator admission and parking is free and the Warrior Café will be open.
The event is co-sponsored by the Greater Springfield Chamber of Commerce, Springfield Toyota and SunTrust Bank.