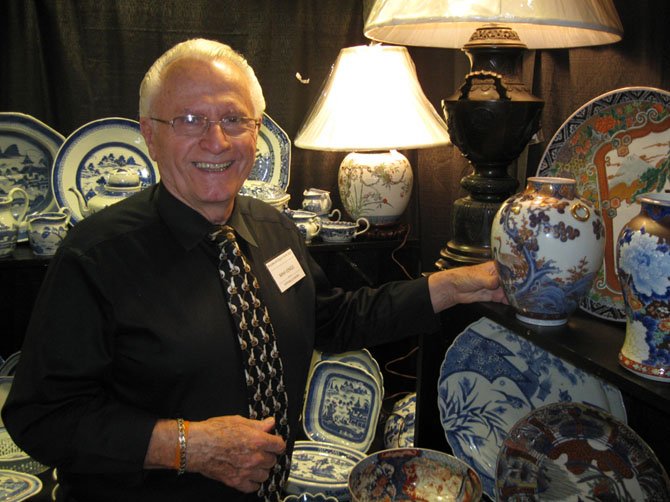 About 1,200 visitors attended the 37th McLean Antiques Show where 50 dealers from up and down the East coast sold their wares at the Alden Theater in McLean on Saturday and Sunday, Nov. 9-10. The middle-range antiques show where Ethel Kennedy once shopped offered American, English and European antiques -- everything from Oriental rugs to crystal to jewelry for $25 to $10,000.
"If the dealers continue to come back, then we know it's a success," said Sam A. Roberts, director of special events. And some of those dealers have been coming back for 30 years, he added. "If dealers want to come and sell, then there's a customer base here."
This is the last show organized by show manager Arthur Farbenbloom, 76, whose Pappabello Shows Inc. and family members have been planning shows since the 1980s. The proceeds go to the James C. Macdonald Arts Scholarship Fund for high school seniors in the McLean tax district.