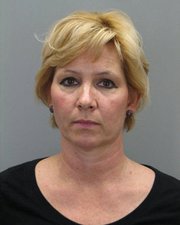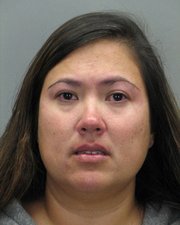 After a joint investigation by Financial Crimes Unit detectives and Fairfax County Public School (FCPS) human resources, two school employees were each charged with embezzlement and money laundering.
Police identified the arrestees as Sonya Swansbrough, 46, of Woodbridge, principal at Poe Middle School, and Bethany Speed, 38, of Burke, an administrative employee at Jeb Stuart High School. Police began an investigation after being contacted by FCPS in late September 2013. The allegations involved falsifying timesheets for personal financial gain. An investigation determined that these incidents began as early as May 2010 and officials believe over $100,000 may have been embezzled.
Police also charged a third individual, Brenton Rusnak, 20, of Radford with receiving stolen property in connection to this case. Rusnak is Swansbrough's son. The investigation is ongoing.
Anyone with information is asked to call Crime Solvers by phone at 1-866-411-TIPS/8477, e-mail at www.fairfaxcrimesolvers.org or text "TIP187" plus a message to CRIMES/274637 or call Fairfax County Police at 703-691-2131.