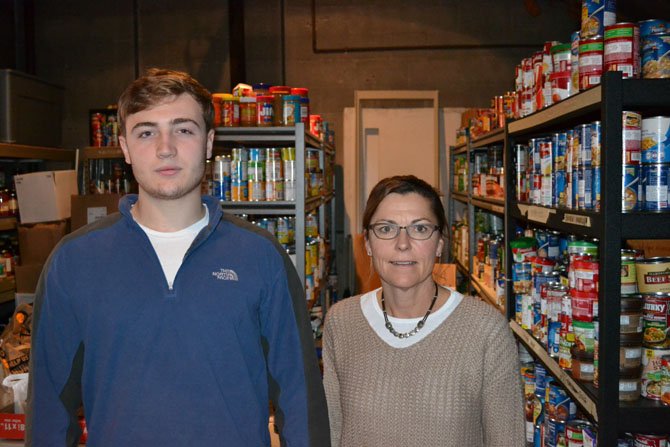 "It's just a real joyful celebration," said Dyer-Caplan. "These are families that spend the whole year stressed, anxious about food. If they're not hungry, they have some anxiety about being hungry. And so the idea that they can sit down and they can be served, and they can relax…it's a wonderful, wonderful day."
Client family members are invited to pre-register for the holiday Wish Program. But their wishes are not what most would expect. They generally include grocery gift cards, warm clothing, or CVS cards, which would allow them to buy prescriptions, toothpaste, or hygiene items that are not covered by SNAP assistance.
O'Neill says that those who would like to make donations for the Holiday Wish Program can email sharewishes@gmail.com. And they are always welcome to bring gift cards or checks to Share at its headquarters in the basement of the McLean Baptist Church on Wednesday or Saturday mornings, or Dec. 5-6 at the Church's Fellowship Hall between 12 and 6 p.m. O'Neill notes that the most useful cards for their clients would include cards from Giant, Safeway, CVS, Walmart or Target.
O'Neill notes that Share is one of the few organizations staffed only by volunteers, and relying exclusively on donations from the community. "People around here are wonderful," O'Neill says. "They are generous and kind. And I'd just like to reassure them that Share is very careful and carefully shepherds their money. We made every donation count."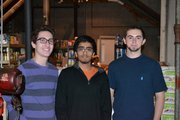 SHARE RELIES on donations and volunteer assistance both from individuals and groups. Churches, scout troops, McLean women's groups, schools, homeowners associations, and others all are very involved with collections and volunteering.
Last weekend a group of students from McLean's Potomac School were unloading a truck full of food that was collected and donated by Flint Hill School in Oakton. The students spent the morning unloading and stocking shelves, and seemed happy to do so.
"It always seemed to me that Thanksgiving is something that we take for granted," said Potomac School senior Thor Schooner. "We have a lot of really good food and we get to spend the holiday in very comfortable places with our family and we're all very happy. But it occurs to me that not everybody is as privileged as we are. And if we can help to allow other families to feel the sort of joy and thankfulness on Thanksgiving that we're feeling, then that's a cause worth working for."
"I've never been in this sort of a situation before," added Kabir Khanna, also a senior at The Potomac School. "Seeing just the high volume of stuff that the people donated and us working to help Share out, it's just really rewarding."
O'Neill reiterated that Share is so grateful for the time and goods donated by the community. But she and other Share volunteers are quick to point out that their clients have needs throughout the year. Often, especially in summer months, the shelves are nearly bare.
"We'd like to thank the McLean/Great Falls community for constantly being there to help," she said. "But please continue to look at us. We're local. And your kids are sitting in school next to these kids."