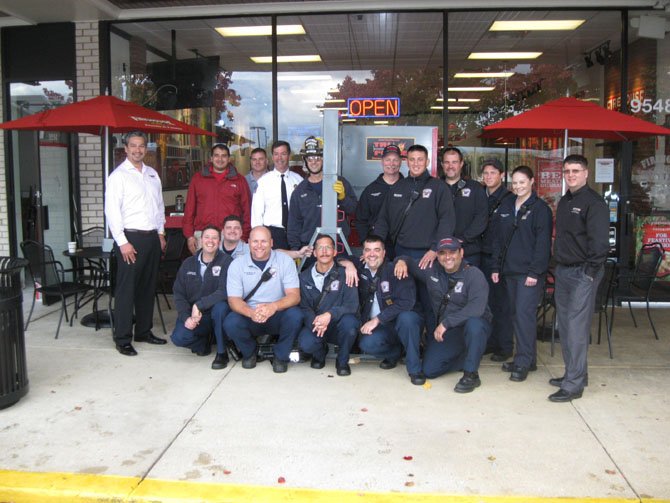 Firehouse Subs on Main Street in Fair City Mall donated fire equipment to the City of Fairfax Fire Station 403 on Thursday, Nov. 7. Two forcible entry door systems and props, worth $10,000, will be used to train firefighters on how to forcibly enter locked doors, and thus gain access to trapped victims in rescue situations.
"It feels great," said Firehouse Subs owner Roger Hundal, 32, of Fairfax, who held day-to-day fundraisers at his restaurant. "The local community stepped up and helped donate for the Firehouse Subs Public Safety Foundation."
"It's a great training tool for our personnel," said Fire Chief Dave Rohr. "The challenge is to have real substantial doors for the training and this gives us that." He added: "The foundation has been extremely beneficial. It really enhances what we are able to do."
In 2005, Firehouse Subs created the Firehouse Subs Public Safety Foundation to provide funding, equipment and educational opportunities to first responders and public safety organizations. Its 680 restaurants have given $7.7 million to hometown heroes in 38 states and Puerto Rico, including $401,200 in the state of Virginia.