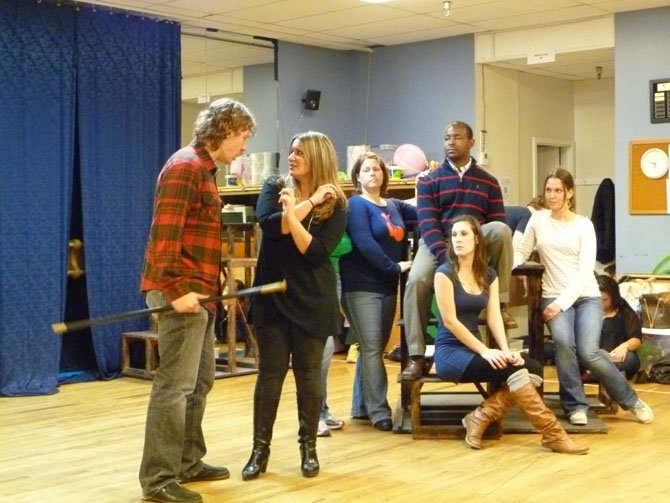 The cast and crew of the Reston Players production of "Les Miserables" are excited to announce their participation in this year's Reston Holiday Parade on Friday, Nov. 29.
The Reston Holiday Parade, an annual Friday after Thanksgiving tradition since 1990, will bring holiday cheer to the crowds as floats and performing artists march down Market Street.
This year, the Reston Players cast and crew for the January 2014 production of "Les Miserables" will march together down Market Street performing songs from "Les Miserables'" enthralling story of broken dreams, passion, sacrifice, redemption, and unrequited love.
"'Les Miserables' is such a beautiful story and we are thrilled to share a piece of that with the crowds during the Reston Holiday Parade," said producer Rick Schneider. "The cast and crew will amaze you with their talent and exuberance as they bring to life Victor Hugo's masterpiece."
Andrew JM Regiec directs the Reston Players production of "Les Miserables" and Mark V. Deal is the musical director. "'Les Miserables' is a classic," said director Andrew Regiec. "This timeless piece of art will forever capture the hearts of the audience."
Performances will begin Jan. 17, 2014. "Les Miserables" will play at CenterStage Jan. 17, 18, 24, 25, 26, 30, and 31, and Feb. 1, 6, 7, 8, and 9. Jan. 26 and Feb. 9 are 2 p.m. matinee performances and Feb. 1 and 8 feature performances at both 2 p.m. and 8 p.m.
All Reston Players main stage productions are performed at CenterStage at the Reston Community Center, 2310 Colts Neck Road, Reston. CenterStage is handicap accessible and offers listening devices for the hearing impaired.
Tickets can be purchased through www.restonplayers.org or by calling the CenterStage box office at 703-476-4500 x 3.