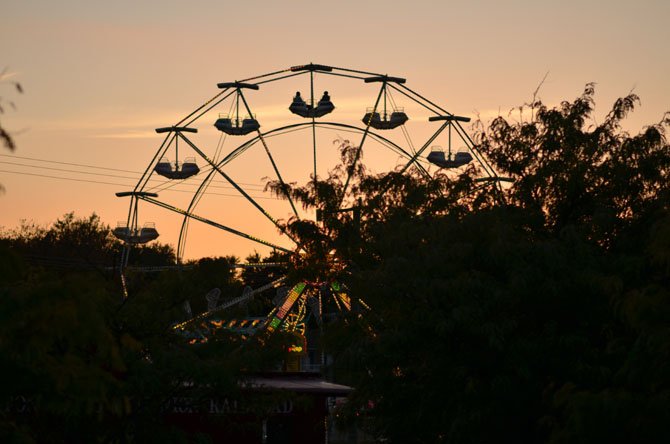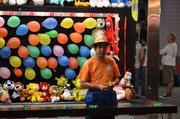 The first ever Herndon Fall Carnival was hosted at the Station Street parking lot in downtown Herndon Thursday, Sept. 26 to Saturday, Sept. 29. This location is adjacent to the ArtSpace Herndon at 750 Center Street and the Town Green. The Herndon Rotary Club partnered with the Town of Herndon and carnival company Jolly Shows to host this event.
"We were very pleased with the support the community gave us and we look forward to doing the event again next year," said Arthur Nachman of the Herndon Rotary Club.
The carnival opened Thursday evening. "Jolly Shows approached the Town of Herndon during the Herndon Festival this year because Herndon is their number-one venue for carnivals throughout the region," said Nachman. "They asked if there was an additional date where they could have a carnival."
Nachman noted the proceeds raised by the Rotary Club at its events go back into the community for good causes. For this fall carnival, proceeds benefit Herndon High School's marching band the Pride of Herndon to help cover the costs for the band's trip to Hawaii in December for the Pearl Harbor Day parade. "It was a town effort to get things going," said Nachman. "When you support the carnival, you support the community as well."
The Herndon Rotary Club is one of the largest, most active service clubs in Herndon, providing community service and seeking connections with other service-minded professionals. The Herndon Rotary Club welcomes visitors to attend a breakfast meeting to learn more about the club. They meet at Amphora Restaurant located at 1151 Elden St., Herndon, every Wednesday at 7:30 a.m.
To learn more about the Herndon Rotary Club, visit their webpage at www.herndonrotary.org.