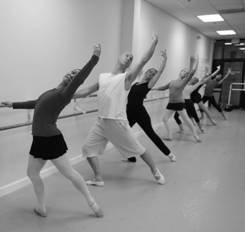 Metropolitan School of the Arts studios' fall curriculum provides a variety of classes for all ages, with classes beginning on Monday, Sept. 9. The school offers beginner and advanced instruction at their Alexandria and Lorton locations. Registration is available online at www.metropolitanarts.org.
Classes include: ballet, pointe, hip-hop, jazz, break dancing, tumbling, Irish dance, hula, contemporary, combination classes of tap/ballet or jazz/tap, musical theater, acting, as well as piano, violin, percussion, guitar and voice lessons.
The arts-focused after-school program, MetroClub, is for first through sixth grades, offered by the Metropolitan School of the Arts (MSA) performing arts studios in Alexandria and Lorton, from Sept. 9 to June 27, 2014. The program teaches a curriculum of music, dance, theatre, yoga and academics, as well as homework time. MetroClub students have the option to be bused from select area schools by MetroRide buses as well.
Call 703-339-0444 or visit www.metropolitanarts.org, Facebook or Twitter.