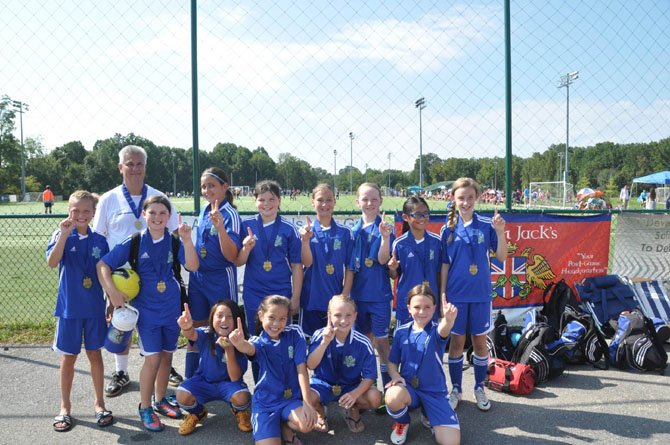 The Great Falls and Reston U11 girls of the Reston Strikers Blue team played and won their first tournament of the season. They got a new coach (Georgiou Apostolos) this year as well as a couple of new players to round out the team. This tournament was the first time they stepped on the field together as a team. 
To note—Coach Apostolos also coaches his daughter's U14 Team (they are currently ranked No. 1 in WAGS—Washington Area Girls Soccer). They also won in this same tournament. 
The tournament was the OBGC Capital Cup Labor Day Tournament, which is one of the top rated Labor Day tournaments in the region.