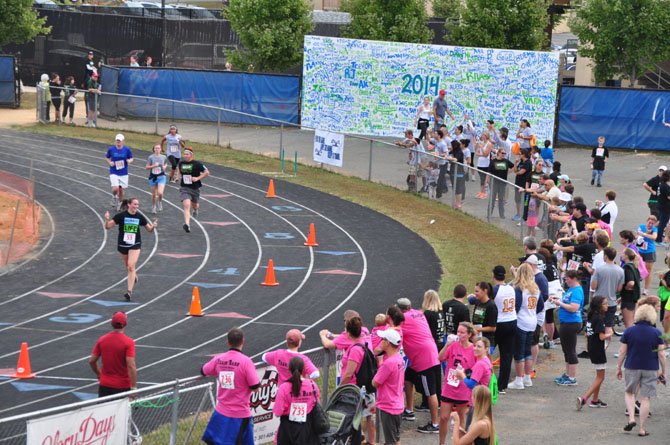 Reston — Tim Susco, a 1999 graduate of South Lakes High School, was living his dream in the summer of 2007. He was working as a location scout for the NBC show "Heroes" when he suffered a brain aneurysm and passed away at the age of 25.
In death, Tim Susco became an organ donor, saving lives through donations of his heart, lungs, kidneys and liver. His corneas also went to help two other individuals see.
Six years ago, Tim Susco's family decided to honor their son's life and legacy with the Brain Aneurysm Race for Awareness, which raises funds for the Brain Aneurysm Foundation and the Washington Regional Transplant Community.
THE SIXTH ANNUAL EVENT, which consisted of an 8K run and 2K walk, was held at South Lakes High School Saturday, Sept. 21.
"Tim was a cross country runner and track runner during his time here at South Lakes, so we thought an event like this was a perfect fit," said Nancy Susco, Tim's mother. "Over the past five years, we've been able to raise more than $220,000 for brain aneurysm research and organ donation awareness."
More than 500 runners and walkers participated in the event, which was designed to cater to hardcore runners, as well as the race's beneficiaries.
"We thought the 8K run would be perfect for the competitive runners in the area, and the 2K walk is something lighter, for people who are recovering from an aneurysm or an organ transplant," Nancy Susco said. "We wanted everyone to participate, and become a part of the community that supports these causes."
That's what led Donna Bhatt to the race. Her neighbor participated in last year's walk, which was eight months after he received a kidney transplant.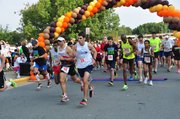 "He talked about how much fun the race was, both for helping with his confidence and recovery, and to meet people who were involved in organ donation awareness," she said. "I listened to him talk, and thought there was no excuse to not at least do the walk, I'm physically capable and it's a worthy cause. My goal is to run the 8K next year."
THE SUSCO FAMILY has been in contact with three recipients of Tim Susco's organs. His heart and lungs went to Paul Dean, a 62-year-old man suffering from chronic heart and lung disease. According to the Suscos, Dean was the oldest heart and lung recipient in the world in August of 2007.
Part of his liver went to a 17-year-old girl from Los Angeles named Anna, who had been suffering from liver disease since she was 7. When she got the transplant, she was so sick that doctors said she was 24 hours away from having to be put into a medically induced coma.
The other portion of his liver went to David, a 3-year-old boy from Tuscon, Ariz. The Susco family was able to meet David in March 2012.
More information on the Suscos can be found at www.susco8k.com.