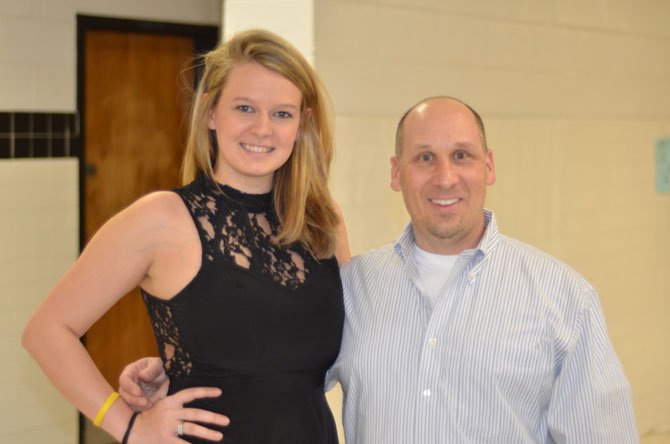 On March 27, Herndon High School held its annual fashion show at the school auditorium. The fashion show was titled "Celebrate" and had scenes of holidays throughout the year. The show was put together with Herndon High Marketing Department chair David Petruzzi, Maggie Russell and many volunteers and models.
The annual fashion show has long been orchestrated by school marketing teacher Julie Pickering. Yet this year Pickering was forced to take an absence from school as she is battling cancer. In 2013, Pickering was selected as the NWFCU Foundation's Educator Partner of the Year for her long time support of the Night of Magic ball for children and families receiving care at Inova Children's hospital.
The show student directors were Dima Alkharouf and Diana Mamoud. The designers of the fashion show were eleven students including Monica Barbery, Madi Chernick, Emaly Chuon, Rylie Evertsen, Marvin Funes, Maggie Gallagher, Olivia Gentilcore, Rachel Gregson, Lyric Jones, Shelby Stevens, and Madeline Tran. Also helping were a crew of technicians and many models. "It was a hard and stressful time, but we did the show in honor of our teacher Julie Pickering," said Herndon senior Madi Chernick. The show program stated Ms. Pickering was greatly missed, and everyone could not wait for her return to the classroom in good health.
Also stepping on the stage were several teacher models including physics teacher Steve Brown, government teacher Meghann Jones, social studies teacher Chris Gannon, and math teacher Alyson Willey. Willey graduated from Herndon High in 2004. "I was asked to participate in this show," said Willey. "They have had fashion shows here since I was a student. I was flattered to participate," she said.