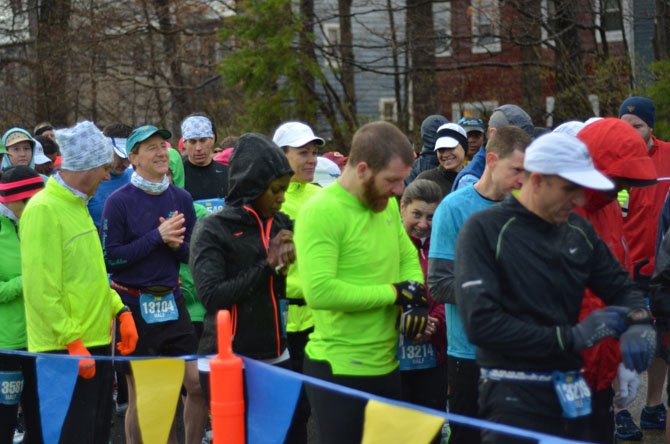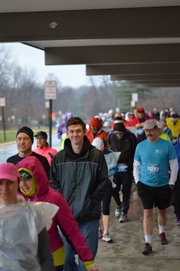 Despite a continued rain, the Reston Runners held their annual marathon on Sunday, March 30 at South Lakes High School. Reston Runners is a club of 900+ members who share an interest in running, walking, and fitness. Proceeds from this event will benefit the Reston Runners Community Fund, a nonprofit organization that provides scholarships to area high school students.
"This is our second annual marathon and half marathon event," said Neil Knolle, a long time member of the Reston Runners. The race began and ended at South Lakes High School track at 11400 South Lakes Drive in Reston. The marathon course follows two gently rolling and scenic half marathon loops around Reston utilizing the roads and Reston's paved path system. Approximately 500 people registered for the full marathon and 250 people registered for the half marathon. The marathon had length of about 26.2 miles and the half marathon a length of 13.1 miles.
"All things considered, I think we had quite a good day," said Ellen Hart who has been with the Reston Runners since 2001. "Our volunteers were quite valiant to face the weather, and the runners seemed pleased."
Michael Wardian won the full marathon with a finish time of 2 hours and 44 minutes. First place in the half marathon went to Matthew Clark, a Reston Runner who completed it in 1 hour and 20 minutes. "Both racers set new course records," said Hart. For more information on the marathon, visit www.runnersmarathon.com.