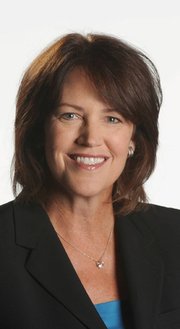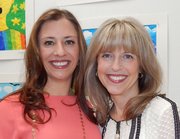 Award-winning USA Today sports columnist Christine Brennan will be the honored guest at McLean Project for the Arts (MPA) Spring Benefit. The annual fundraiser will be on Thursday, May 15, 7 - 9 p.m. at the home and gardens of Michelle and Chris Olson in McLean. Co-chairs for this year's event are Sylvia Garfinkle and Laura Miller.
The MPA Spring Benefit raises needed funds that support MPA's programs of professionally-curated exhibitions and art education which includes classes and programs for adults and children. It also helps fund the MPA's ArtReach program that works with Fairfax County Public Schools both in the schools and through special field trips to the MPA galleries for tours and hands--on activities conducted by art educators that focus on art and the Virginia Standards of Learning. MPA also presents McLean's only outdoor arts festival, MPAartfest.
"McLean Project for the Arts adds so much value to the community through its art exhibition and education programs," Brennan said. "I'm proud to serve as the honored guest."
Brennan was the first woman sports writer at The Miami Herald in 1981 and the first woman to cover the Washington Redskins as a staff writer at The Washington Post in 1985. Twice named one of the country's top 10 sports columnists by the Associated Press Sports Editors, she has covered the last 16 Olympic Games, summer and winter.
For more information about McLean Project for the Arts and tickets to Spring Benefit, please visit www.mpaart.org or call 703-790-1953.