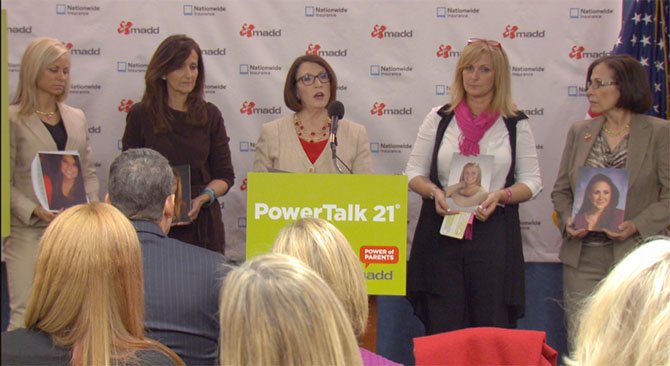 As part of Alcohol Awareness Month, Debbie Sausville of Clifton is continuing her work with Mothers Against Drunk Driving (MADD), speaking out against underage drinking.
Along with four other mothers impacted by drunk driving, Sausville shared the story of Lauren, her stepdaughter, at a press conference last week hosted by MADD and Nationwide Insurance.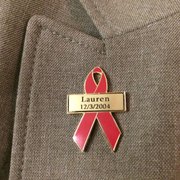 MADD is encouraging parents throughout the month of April and beyond to relay a strong message to their children: no drinking until age 21. MADD advocates are participating in "21 Days in Support of 21" in preparation for PowerTalk 21 on April 21, which will include online workshops to help adults talk to their children about alcohol.
A MADD online survey has found that kids whose parents teach them that drinking underage is unacceptable and to avoid underage drinking are 80 percent less likely to drink than kids receiving different messages.
"Decades of research show that there is no safe way to 'teach' teens how to drink responsibly," said Robert Turrisi, a professor at Penn State who developed the Power of Parents workshops, in a MADD press release. "A clear no-use message is the most effective way for parents to help keep teens safe from the many dangers associated with underage alcohol use. This issue is too important to leave to chance and hope for the best."
When Lauren was 16, after only having her driver's license for three weeks, she died in a car crash after drinking underage. Since then, Sausville has been sharing her story to raise awareness to the dangers of underage drinking.
"I decided that the best therapy for me would be to speak to groups to try to prevent, in particular, underage drinking, and drinking and driving overall," Sausville said.
Sausville speaks to students, as well as convicted drunk drivers at victim impact panels. She also works as a victim advocate with the MADD hotline.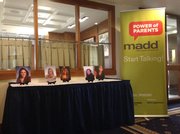 "It's not just Fairfax County-it's a problem everywhere. It's something that adults need to lend a hand in and stop the madness of these kids being poisoned by alcohol, being killed in drunk driving crashes, ruining their lives and others' lives all because someone has given them alcohol," Sausville said.
Jan Withers, national president of MADD, says that research shows children of parents who allow them to drink at home underage and try to teach them to drink responsibly are more likely to drink more frequently and in larger quantities when the parent isn't around.
"There are so many things that can cause injury and death besides just drinking and driving, and that's why it's so important for parents to talk about this with their kids," Withers said.
Sausville discourages parents from being lax on underage drinking and allowing it to occur in their house.
"There are way too many parents who think it's okay to let the kids drink in their house as long as they take the keys, but that's not the case. They aren't always going to be there to take the keys," Sausville said.
Sausville's stepdaughter Lauren had asked a 27-year-old to buy her alcohol. She then went to a party where the parents were away. While driving to another party after drinking, she lost control of her dad's 1999 Ford Explorer and was killed on Colchester Road.
"It's just inexcusable that any adult would supply alcohol to someone under 21," Sausville said.