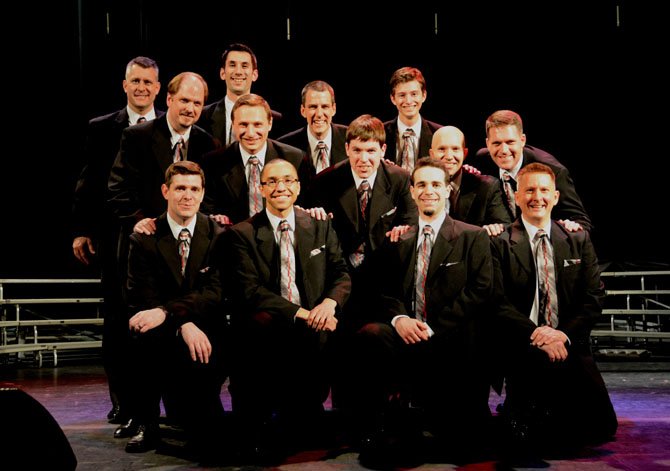 Alexandria — Alexandria will open its fourth annual Art Uniting People celebration and exhibition on May 7 with several firsts this year.
For the first time the opening exhibition and reception will take place at The Gallery@Convergence. Convergence, a faith community that explores the intersection of art, faith and the human experience, is well known for presenting the work of local artists, musicians and dancers. That mission complements the purpose of Art Uniting People that fosters a conversation about each person's uniqueness as well as the commonality we all share. It's a conversation that might well open with the question as to whether there is a connection between creativity in whatever art and mental health. Kay Redfield Jamison, a professor of psychiatry at John Hopkins University School of Medicine, notes in her book "Touched with Fire" that a possible link between madness and genius is one of the oldest and most persistent of cultural notions; it is also one of the most controversial, she says. Part of the controversy she says arises from confusion about what is actually meant by the word madness.
Part of it too comes from a lack of understanding about what it means to be creative and what intelligence is all about. For a couple of centuries now, we have been aware of "outsider art" created by self-taught people, often people with developmental and intellectual disabilities, including people who lived their entire lives in institutions. What is relatively new is discovering that many of these artists have their own complex and intricate world view, have created their own myths or their own understanding of religious teachings. Their art is not childlike scrawls but their attempts to communicate how they see the world and their place in it.
Exhibition Dates
May 2 to June 12
The Gallery@Convergence Art Center
1801 N. Quaker Lane, Alexandria VA
June 16 to Nov. 24
Lee Center
1108 Jefferson Street
Alexandria VA
Nov. 24, 2014 to July 6, 2015
Durant Arts Center
1605 Cameron Street
Alexandria VA
Since the artists who exhibit their work in Art Uniting People are all people whose lives have been affected by mental illness, addiction or developmental disabilities, they will all be adding to what promises to be an extraordinary conversation. So it is fitting that for the first time, the exhibition will be juried by three professional artists who have offered their time for this project.
Pat McMahon, a D.C.-area native, has been a local photographer for more than 15 years. He also works with artists and photographers on a daily basis. His local business Old Town Editions, provides high-quality art reproduction services to artists and photographers worldwide. McMahon, like so many others knows about disability personally. His brother-in-law Demetri suffered a severe head trauma years ago, and now must use a wheelchair. He thrives, despite his mental and physical handicaps, and is a loving uncle to Pat's young son Max.
Andrea Barnes is also a Washington D.C.-area artist who works in drawing, painting and mixed media in her abstract work. She combines found images including charts, diagrams, scientific illustrations, maps and photographs with expressive handling of paint. Barnes received a B.A. In philosophy from Colgate University and studied fine art at the School of Visual Arts in New York and the Corcoran College of Art & Design in Washington, DC. She works at her studio in Maryland.
Brian Beal Moore formally studied Greek and Roman Art and Architecture and Painting after 1945. He has produced a series of paintings that explore breaking boundaries, shot and edited experimental films, written and published short stories, wrought and directed plays and is the author of two still unpublished novels. He is fascinated with the creative processes of all people knowing that original thoughts and expressions do make an impact on the human experience.
This year too for the first time, the Alexandria Harmonizers have volunteered to provide the entertainment at the opening reception. TBD, part of the Alexandria Harmonizers, is an all-male contemporary a cappella group. For the past four years, TBD had offered high energy performances of popular music using only the human voice. Styled after groups such as Rockapella and Da Vinci's Notebook, TBD performs a variety of genres from traditional a cappella standards to current radio hits.
The opening reception at the Gallery@Convergence is on Wednesday, May 7 from 5 to 8 p.m. The program will begin at 7 p.m. Light refreshments will be served during the reception.
The exhibition is the first in a series of three sponsored by the Mental Health Anti-Stigma HOPE Campaign of the Partnership for a Healthier Alexandria, the Friends of Alexandria Mental Health, Convergence, the Alexandria Department of Community and Human Services and the Alexandria Department of Recreation, Parks & Cultural Activities.
For more information see www.HealthierAlexandria.org/antistigma or the Mental Health Anti-Stigma HOPE Campaign facebook page.
Art Uniting People Reception May 7
The opening reception for the fourth annual art exhibition "Art Uniting People," Celebrating Recovery, Creativity and Mental Health will be held Wednesday, May 7 from 5 p.m. - 8 p.m. at the Gallery@Convergence, 1801 N. Quaker Lane in Alexandria.
All artists whose work is exhibited, their families and friends and the public are invited.
The "Art Uniting People" exhibition is presented each May to reduce stigma and foster understanding by engaging the Alexandria community in a conversation about each person's uniqueness and the commonality we all share. The exhibit presents the work of those whose lives have been affected by mental illness, addiction and developmental disabilities.
Convergence is a creative community of people who value diversity, exploration and spirituality. The Church at Convergence cultivates creativity and the arts by providing resources of space, community and professional and spiritual development.
Joining the celebration is TBD, an ensemble of professional singers, who are members of the Alexandria Harmonizers, a renowned men's a cappella chorus that just celebrated its 65th anniversary. TBD, which formed four years ago, sings in a modern a cappella style. As part of the program, members of the audience will be invited to participate.
The evening's program starts at 7 p.m.
Light refreshments will be provided.
For more information see www.HealthierAlexandria.org/antistigma
More like this story