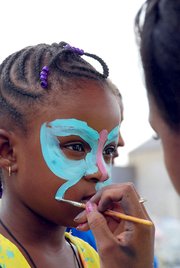 From Aug. 6-10, the Arlington County Fair will be in full gear featuring live performances, competitions, carnival rides and more. The free event, which has been going on for more than 35 years, has a mission to "showcase the best of Arlington."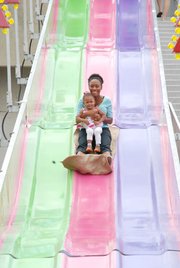 Amy Doane, chairperson of the fair board, is excited for the coming week.
"The biggest reason to come to the fair is to celebrate Arlington," Doane said. "It's one of the biggest free events on the east coast. We really make an effort to have local talent and local groups involved. There's a lot to offer and it's neat to see what's in your own backyard."
Entertainment at the fair ranges from racing piglets to outdoor movie showings to dance group performances. A full schedule of indoor and outdoor entertainment is available at http://arlingtoncountyfair.us. One way that Doane believes the Arlington County Fair is different than a "typical" county fair is its urban vibe.
"Arlington is a very urban environment and the fair reflects that," Doane said. "There's no typical 4-H livestock, and this year we have a dairy cow exhibit and that's the only livestock we have."
The only aspects of the fair which cost money are the carnival rides and pony rides. Admission is free as well as all the entertainment and activities.
Doane suggested that, if attendees are able, to use public transportation rather than driving to the fair. Parking is limited and the fair has four different shuttles to help with the commute. Information about transportation is also available on the website.
The fair is open from 5-10 p.m. on Aug. 6-7, from 2-11 p.m. on Aug. 8, from 10 a.m.-11 p.m. on Aug. 9 and from 11 a.m.-10 p.m. on Aug. 10. Visit the website for a detailed schedule of events.
"We are just really proud of our schedule this year, it's jampacked," Doane said.
Follow the fair on Twitter @arlingtoncofair to keep up with all the happenings.
More like this story