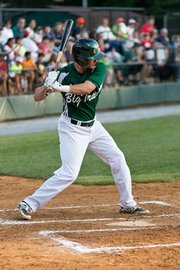 The Bethesda Big Train finished runner-up in the Cal Ripken Collegiate Baseball League playoffs, losing to the Baltimore Redbirds 7-0 in the championship game on Aug. 2.
Matt Pirro threw seven shutout innings for Baltimore, limiting Bethesda to five hits while helping the Redbirds win their third straight league title.
Stephen Alemais had two hits for the Big Train. Chris Lewis, Wes Rea and Ryne Willard each had one hit.
Bethesda won the regular-season title, positing a 31-9 record, six games ahead of second-place Baltimore.