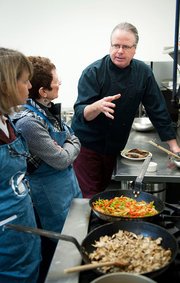 Fall is just around the corner and the McLean Community Center (MCC) has developed a bounty of classes and activities to greet the new season. The Center will open registration for its fall session classes, events and activities on Monday, Aug. 18, for the residents of Small District 1A-Dranesville who pay a special real estate tax surcharge to fund the Center. All others can begin registering on Monday, Aug. 25. The Center is located at 1234 Ingleside Avenue.
The Center is offering more than 100 classes this fall for infants through senior adults. It provides a convenient and affordable continuing education resource for area residents. MCC tax district residents receive a discount on fees, as do seniors age 60 or older for classes that are more than $50.
Children's classes include Animal Drawing and Painting, Chess, Super-Awesome Cooking University, Baking with Dad, Fairytale Ballet, Cheerleading/Tumbling, Fencing, Music Together, Babysitting Lessons and Safety Training, Mad Science and Soccer.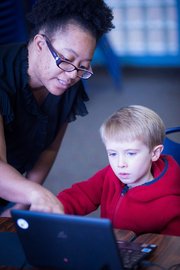 Adult classes include Abstract Drawing with Mixed Media, Beginner Bridge, Knife Skills Workshop, Holiday French Cooking at Home, Adult Jazz Dance, Fencing, Aerobic Dance Workout, Tai Chi, Zumba, Restorative Yoga, Healthy Steps: Walk and Talk, The Civil War in McLean, American Heart Association CPR, Buy/Sell on eBay and Writing: Getting Started.
Adults age 55 and older will find a variety of offerings through MCC's new Lifetime Learning Program. The program is the result of a collaborative effort between MCC and AgingUp, an organization dedicated to improving quality-of-life issues for people in McLean and Falls Church. This fall, the popular Coffee and Conversation meetings have been expanded to include presentations on home safety, ways to declutter your home and staying strong and mobile. Other offerings include classes on estate planning, financial fitness and medication safety.
The Center offers 24-hour online registration. To view detailed descriptions of classes or to register, visit the Center's Website, www.mcleancenter.org. For more information, call the Center at 703-790-0123, TTY: 711.