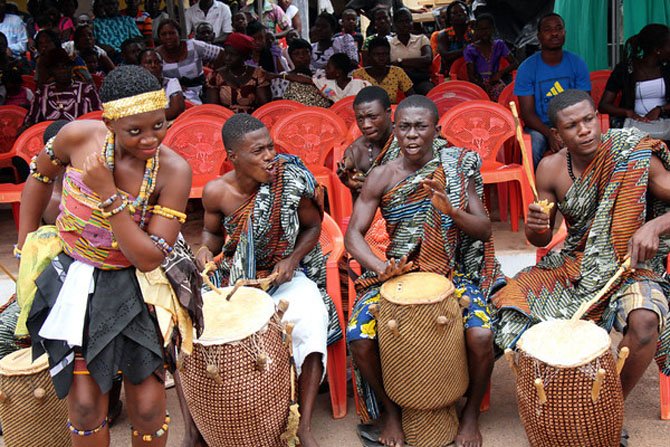 ArtSpace Herndon brings the story of the village of Konko with an exhibit that opens Aug. 26. Through photographs, carvings, and writings of photographer and filmmaker Kenneth Braswell, literary artist Caroline Brewer, poet Nikki Giovanni, master wood carver Daniel B. Aryeety, photographer Carla D. Blackwell, and author Kwame Alexander, visitors can catch a glimpse of Konko, a small village in Ghana, West Africa.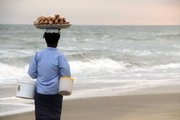 A reception for the photographers and artisans will be held Thursday, Aug. 28 from 7 to 9 p.m. Curator for the exhibit is Kwame Alexander, a Herndon resident, author and poet. Alexander is the poet-laureate of the international organization LitWorld, and with his Book-in-a-Day literacy program, he has created more than 3,000 student authors of 69 anthologies of poetry and fiction. Recently Alexander led a delegation of 20 writers and activists to Ghana, where they delivered books, built a library, and provided literacy professional development to 300 teachers, as part of LEAP for Ghana project.
The photographers and artisans will be donating the proceeds of the photographs and sculptures in the show to the Nikki Giovanni/LEAP for Ghana Scholarship, which provides tuition, housing, and fees for students in the village of Konko to attend high school, which costs upwards of $1000 in Ghana. "Each year we travel to Ghana to facilitate literacy and girls empowerment work in the village of Konko," stated Alexander. "I wanted to showcase the rich culture and community spirit of the village, and really show the inspiration that has come from our collaborative efforts, for them and us. From the imagination of children to the entrepreneurial vitality of families, this exhibit portrays a side of Africa we seldom see. And it's powerful."
In addition to hosting art exhibits and receptions which recently included a choir concert performance by Collegium Cantorum, ArtSpace Herndon has issued calls for art. Recent calls for art include the 2014 Expressions Portrait Competition, where professional and amateur artists aged 18 or older residing in Virginia, Maryland, the District of Columbia, Delaware, and West Virginia are invited to submit entries to the competition. The entry deadline is Tuesday, Sept. 9, at 2 p.m. Finalists from the competition will be featured in the 6th annual Expressions Portrait Exhibit at ArtSpace Herndon.
Paint Herndon 2014 Painting Competition will be held Saturday, Sept. 20. The cornerstone of the Paint Herndon event is the Painting Competition designed in the spirit of a "day painting" competition and challenges artists to create works of art in a short period of time. The competition is open to all artists. There are three competitive divisions, each with their own cash prizes. The exhibit Each Other's Dreams closes Sunday, Sept. 7. For more information about ArtSpace Henrdon and upcoming exhibits visit www.artspaceherndon.com.