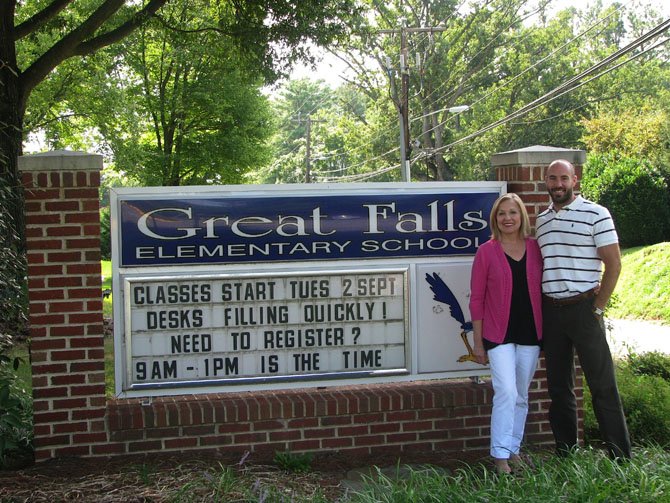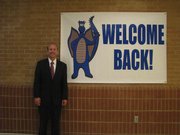 As a brand new academic year approaches, teeming with students, parents and teachers,
elementary schools in the Great Falls are gearing up for significant changes while managing to maintain platforms already in place. Although each elementary school has the expected slight differences in various programs, Forestville, Great Falls and Colvin Run Elementary Schools are united in sustaining one particular program of 21st century education: Portrait of a Graduate.
The initiative, launched by FCPS Superintendent Dr. Karen Garza in 2013, aims to focus directly on cultivating the skills and knowledge students will need to be successful in their future endeavors. Since then, each of the three elementary schools has implemented classes that stress critical and creative thinking to its students, one facet of Garza's initiative. "[The critical and creative thinking class] is unique for us this year because it's new, but certainly there's all different types of offerings that many schools have. We're excited because it'll allow us to build different technology platforms for students as well as teach them problem-solving and social skills," Principal Todd Franklin of Forestville Elementary School said.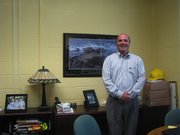 CRITICAL AND CREATIVE THINKING classes play an equally vital role in the development of students' minds at Colvin Run Elementary School, according to its principal, Ken Junge. "We will continue to focus on the importance of utilizing 21st century skills and critical and creative thinking strategies to help students become self-directed and responsible citizens in our global community," he said. These lessons that instill a background for critical thinking are at the heart of the advanced academic programs at all three schools, a program centered at Colvin Run Elementary School. With Portrait of a Graduate well underway, each of the schools' preexisting platforms are gradually molding to follow its established facets.
Portrait of a Graduate does not merely encourage critical and creative thinking. It also promotes four remaining components: becoming an effective communicator, a collaborator, a global citizen and a goal-directed/resilient individual. Each of the three schools already has in place the Character Education Program, one that focuses on one particular aspect of Garza's initiative. "The program has four character traits: respect, responsibility, caring and honesty. We always think that if our kids will show that as they work with others, they can be a better collaborator," said Principal Ray Lonnett of Great Falls Elementary School.
Furthermore, Great Falls, like the other elementary schools, is working to expand technology. "The devices will provide kids with technology where they can do research things and prepare presentations," he said.
GREAT FALLS will also be bringing in a new first grade, fifth grade and Japanese teacher to promote these ideals. New teachers at any Fairfax County elementary school are required to attend Great Beginnings, an induction program that provides these new teachers with the opportunity to meet teachers with similar interests from other schools.