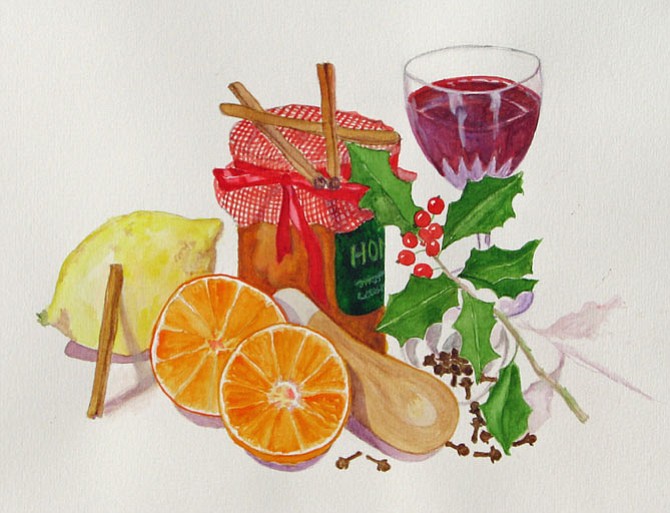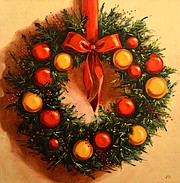 Holiday shoppers, fine art collectors, Secret Santas and even good Saint Nick, don't miss "Art meets Architecture", Great Falls Studios' Annual Holiday Art Show and Sale on Saturday, Dec. 13 and Sunday, Dec. 14, 10 a.m. – 5 p.m. both days, at The Center for Education at Wolf Trap, 1645 Trap Road, Vienna. Sponsored by Sun Design, the weekend will feature 36 GFS member artists - original paintings, photography, wall hangings and jewelry, high quality prints, pots and dinnerware, purses, pillows and scarves, walking sticks, sculpture, art cards and books. Something quite unique for individual collections or a perfect gift for the special friend, teacher or family. Great Falls Studios artists are your neighbors and friends creating in home and group studios tucked throughout our scenic and artful village. Each artist enjoys telling the story of their creativity. Visitors are encouraged to engage in the, often lively, conversations. Not everyone will make a purchase, but all will leave with a story. Learn more at www.GreatFallsStudios.com and www.sundesigninc.com/ Family friendly, fun and free.
Established in 2003, Great Falls Studios is a consortium of more than 100 artists living or working in Great Falls - a unique and diverse group of painters, potters, jewelry makers, sculptors, fiber artists, photographers and others representing a variety of media, creating in unique studio spaces, scattered throughout the back roads of scenic Great Falls. Three of these spaces are group studios. The purpose of GFS is to support the artistic endeavors and objectives of members and to make the Village of Great Falls a more artful place.
Great Falls Studios manages exhibit venues in the community. The public is invited to enjoy solo member shows at Katie's @ the Old Brogue Irish Pub/760 Walker Rd., Great Falls and the art of local elementary school students at Starbucks @ Great Falls Center/9862 Georgetown Pike, Great Falls. Member art is often on display in the Large Meeting Room or the Small Conference Room at the Great Falls Library, 9830 Georgetown Pike, Great Falls. The Virtual Gallery on the Great Falls Studios website hosts a monthly themed exhibit of member work is as close as the click of the mouse.
Visit www.GreatFallsStudios.com for more information including additional special events and exhibits.