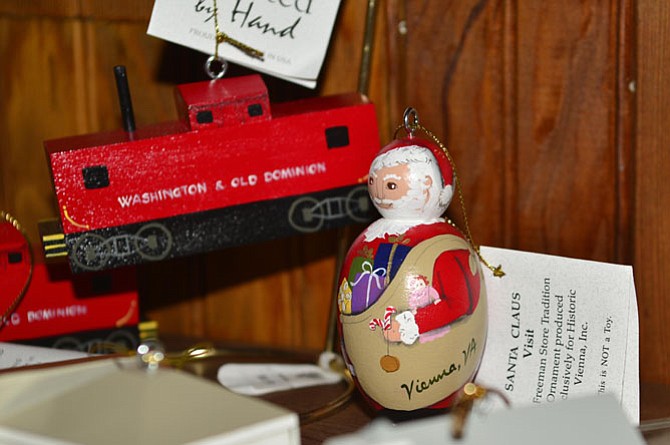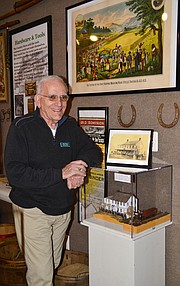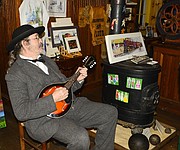 It started 18 years ago when the Historic Vienna organization and Vienna merchants decided to close Church Street for one night and bring holiday cheer.
Stores remained open, performers strolled the streets, a stage was set up and singers from local schools entertained the crowds. Santa came and helped Vienna's mayor light up the Christmas tree across from historic Freeman store. Citizens brought canned foods to share with those in need and bonfires were lit to roast marshmallows and warm visitors hands and hearts.
Dec. 1, 2014, was no different than previous years except this year the skies brought rain. But this did not dampen the spirits of those who came together to watch their children perform on stage, nor delay Santa from arriving to light Vienna's tree.
The center of each year's holiday festivities is Freeman store, located at 131 Church Street N.E. The store was formed as a historic preservation in 1976 by Vienna's Town Council and offers handmade gifts and holiday items. This year Vienna's Historic society collaborated with artist Rachel Peden, from Farnham, Va. to create and hand-paint 15 historic building replica ornaments. The collectible ornaments are available for sale.
Scottish settlers first settled in 1760 and named the area Ayr-Hill. In 1849 Dr. William Hendrick agreed to settle in Ayr-Hill only if the town's name was changed to Vienna, his hometown in upstate New York. At the time the town of Vienna had 300 residents. Today Vienna's population is 14,000.
The second floor of Freeman's Store is a grand collection of historic paintings, posters, dresses, pharmaceutical items, an organ, and adding machine. Mike Berger, chairman of the Museum Committee, has spent countless hours in assembling the display items and enhancing visitors understanding.
Helping in the celebration is Jon Vrana. In period costume he entertained the guests by playing the reconditioned organ from 1920 and the ukulele.
--Terrance Moran