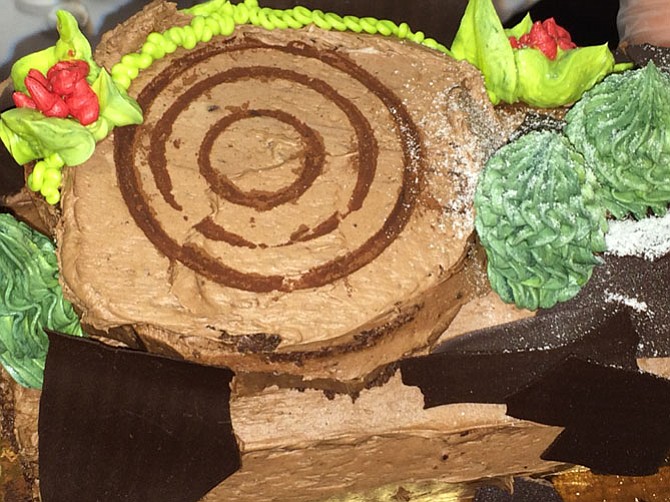 With the merriment of the holidays comes food, friends and fun. But from office parties to family dinners, opportunities for overeating and weight gain abound. In fact, the National Institutes of Health reports that the average American gains an extra pound every year that he never loses. Those pounds add up over a lifetime of holidays, but a few local nutritionists offer the skinny on weight-gain culprits and strategies to keep them at bay.
The ubiquitous holiday office party is one of the top challenges: overflowing with decadent sweets, rich entrées and often alcohol, it's the one time of year where colleagues and friends can bond over food.

Sitting next to someone who has healthy eating habits can make you think twice about the foods you choose to put on your plate, however. That is just one of the techniques that Potomac, Md.-based nutritionist Sharon Goldberg offers clients who want to avoid overindulgence.
"You should always stand far enough away from the table so that food is not at arm's reach," she said. "Wait until all of the food is on the table and try to eat the healthy options first. If you eat more of a broth-based soup, for example, there will be less room for fat-laden dishes and you'll be less likely to eat them."
Keeping track of what you've consumed by leaving a small amount on your plate will also lead to eating less, said Goldberg. "If you can see the fatty foods that you've already eaten you'll be less likely to eat more."
Someone in the office will inevitably display homemade chocolate truffles in a communal area for all to eat, or keep her candy dish overflowing with red and green confections. Keeping a private stockpile of healthy foods that you enjoy will help combat the temptation to splurge, said Andrea Newman, a nutritionist based in Mount Vernon.
"Another thing you'll want to do is avoid lunch rooms and other places as much as possible when they are filled with fatty food," she said. "If you don't see it, you'll be less likely to crave it."
If you do decide to splurge, she continued, you can make up for it by taking the stairs instead of the elevator, going for a walk during work or adding time to your workout.
Shopping is a major part of the holiday season, but it is an activity that can leave you tired and hungry, said Mary Jane Glaser, an Alexandria-based nutritionist. "After a few hours of shopping, a lot of people are starving so they decide to hit the food court," she cautioned. "First, eat a healthy and filling snack before you go shopping and pack some healthy snacks to eat while you're shopping."
Keeping a food journal, weighing yourself frequently and trying on a slim-fitting outfit at least once a week to ensure you can still wear it comfortably are other tools Glaser recommends in the battle against holiday bulge.