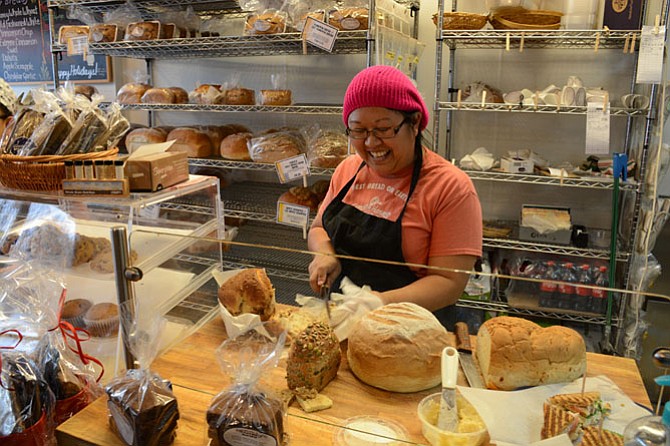 The Picket Fence, 6025 Burke Centre Parkway, Burke, offers Charles Viancin silicone lid, $9-$14; Michel Design soaps $12 and decorative trays up to $54.
"People like the Michel Design soap packaging, it's really nice," said owner Billie Thomas. "It's an easy gift, you don't need to know someone's style at home."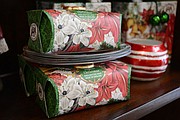 Massage Envy Spa, 5747-B Burke Centre Pkwy, Burke, offers gift cards $75 and up for massage and enhancements like aromatherapy, deep muscle therapy and hot stone treatment.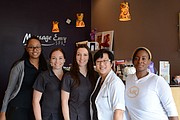 "People like buying massage gift cards for family, friends and co-workers," said general manager Delisa Lane. "It's a great way for people to get over holiday and end of year stress."
Great Harvest Bread Company, 6030 Burke Commons Road, Burke, offers Holiday Joy Box: Honey whole wheat loaf, six cookies, jar of jam and spreader $37.50; Little Loaf $4-$6, whole loaf Extreme Cinnamon $9.75 and Apple Scrapple $8.50, whole loaf Stollen German bread with fruit, almonds and powdered sugar $9.75.
"I tend to think people like to eat bread when it's cold outside," said manager Samantha Gray, "it makes them feel better. And it's a great breakfast item, so it can bring families together in the morning. It's something different than just getting a gift card, it shows you took time." Beginning Dec. 7, Great Harvest in Burke is also open Sundays from 7 a.m. until 4 p.m.