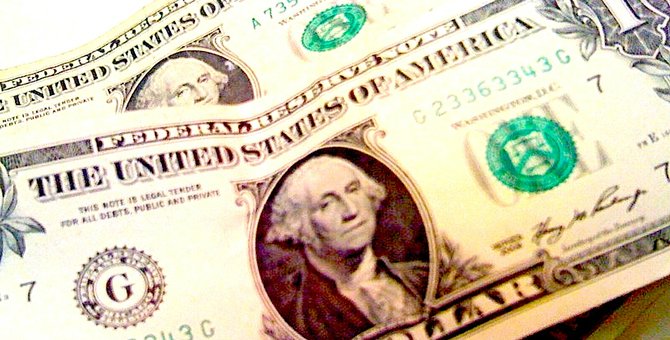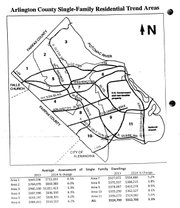 A decade ago, when the real-estate market was going gangbusters, the Arlington real-estate market regularly saw double-digit increases. Every year, the county's tax base would grow by leaps and bounds. In 2005, for example, residential property values spiked 24 percent in one year. Now, in retrospect, county officials look back on that time with some skepticism.
"That was the highest increase we saw," said Richard Millman, director of real-estate assessments in Arlington. "Of course, we now know that was not sustainable."
These days, Arlington leaders are happy with something that seems moderate by comparison. The latest round of real-estate property assessments show that property values grew about 5.8 percent this year in Arlington compared to the previous year. That includes single-family houses and townhouses, which went up 6.2 percent, as well as condominiums, which went up 5.9 percent. Commercial properties lagged behind at 5.4 percent. County officials say the growth was fueled by strength in the residential market, as well as new construction of commercial properties.
"We are grateful that Arlington continues to show resilience and stability, despite ongoing tensions in the larger economy," said Barbara Donnellan, Arlington County Manager. "I am pleased the budget gap is narrowed, but we still face expenditure pressures for both county and schools."
THE LAST DECADE has seen dramatic change in Arlington, a county where the per capita income skyrocketed from $56,000 in 2003 to $80,000 in 2013. During that time, the real-estate boom brought windfall revenue to the Arlington County Government Center as real-estate taxes proved to be a cash cow. Ten years ago, the county took in about $300 million from taxes on real estate. Today that number has doubled, and county officials are expecting to receive more than $600 million from taxes on residential and commercial property. Among jurisdictions in Northern Virginia, Arlington's recovery was the quickest and the most substantial.
"There are many jurisdictions across the county that don't have revenue growth," said Michelle Cowan, director of management and finance. "So we feel fortunate to at least be on the positive side of the ledger."
When the market tanked in 2008 and 2009, Arlington's residential market remained flat when the rest of the country was in freefall. The county's commercial real-estate market plummeted about 15 percent in 2009 and 2010. Now commercial properties are experiencing somewhat of a revival, although their growth is nowhere near the growth in the residential sector. Arlington officials say part of the reason for that is the empty office space in Crystal City because of the Base Realignment and Closure Commission.
"There's been a little bit of softness in the commercial properties, especially in the office issues with vacancies because of BRAC," said Millman. "We have had some new construction that have helped bring up the commercial tax base a little bit, but not substantially."