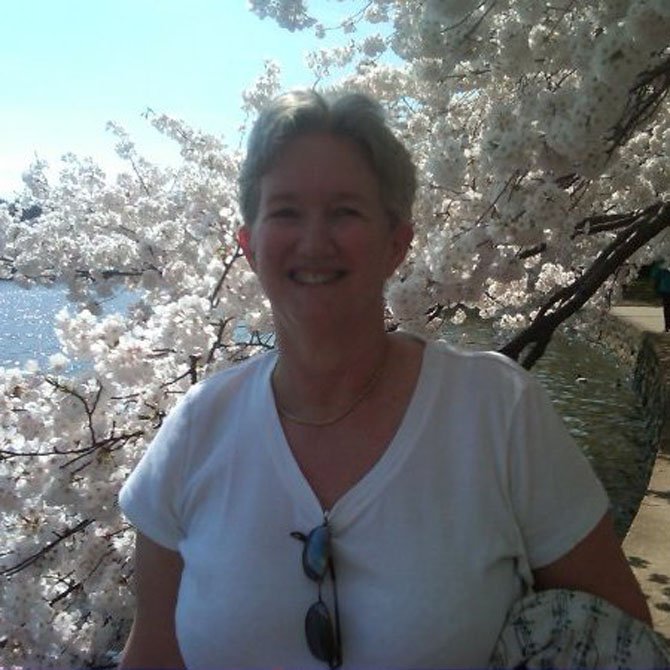 When John and Debbi Kelly decided it was time for their two young children to study music, there was no question that their neighbor on Ridge Road would be the family's piano teacher. What they didn't realize was just how much that teacher would become a part of their lives — and their living room.
"Ruthanne was very particular about pianos," John Kelly said of Ruthanne Lodato. "When we decided to buy one for our home, Ruthanne insisted that our piano meet her standards. She went so far as to find one at an estate sale, bid on the piano for us, purchase it, and have it moved into our house while we were on vacation. I still smile every time I see it and think of what she went through to be sure our piano met with her approval."
The Kelly's have lived on Ridge Road for 15 years, relative newcomers compared to Lodato, who was the glue that held the neighborhood together.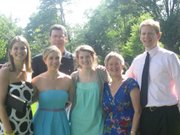 "Ruthanne spent virtually her entire life here," Kelly said. "Whenever anyone moved in, she was always the first person to welcome them to the neighborhood. Because of Ruthanne, we were already a close knit neighborhood and are pulling together even more since last week."
Lodato, a beloved music teacher for over 30 years, was killed last week after being shot by a stranger who knocked on her door around 11:30 a.m. on Feb. 6.
"The neighbors have all been affected by this," Kelly said. "But one thing we've all come to realize is that because of Ruthanne, we are used to being drawn together. We are not inclined to run away."
Born June 20, 1954, Ruthanne Giammittorio Ludato attended St. Rita's Catholic School and St. Mary's Academy before studying music at Catholic University. She was a longtime parishioner at Blessed Sacrament Church, where she played the piano and organ and taught at the adjacent Blessed Sacrament School and Early Childhood Center.
"Ruthanne was so much more than just being the victim of a crime," said Blessed Sacrament parishioner Julie Lineberry. "Her loss transcends that, at least for our parish family."
Tributes to Lodato, who also taught at Music Together, are being posted from around the world in a guestbook on the Everly-Wheatley Funeral Home website:
"Over the years I spent as Ruthanne's student, I not only learned about piano, but also about patience, humour and the benefits of hard work and lots of practice. Ruthanne was a wonderful woman who will be greatly missed." Emily Snapp Faragasso - Oakura, New Zealand
"Some of my greatest memories with my daughter were during the three years we spent in Ruthanne's Music Together class. And as my daughter has continued to love and participate in musical activities, I have often thought of Ruthanne and credited her with giving my daughter the gift of music and the joy of singing." Tiffany Fox - Mill Valley, CA
Former Gov. Bob McDonnell was a classmate of Lodato's husband Norman at Bishop Ireton High School and left this message:
"Normy, all your old Ireton friends are deeply saddened by the tragic loss of Ruthanne. There are events in life that defy logic and reflect evil. You had a beautiful and talented partner who gave the gift of music to countless people and was greatly loved. The pain that you and your three children must feel is great. I have prayed for you and your family that God will somehow touch you and comfort you with his abundant grace and healing touch as human words are totally inadequate. All of your friends from Ireton are here to love and support you in any way if you need us. Holding you up in God's mercy. Your friend. Bob McDonnell."
Lodato leaves behind her husband, Norman Lodato, and three daughters: Lucia Lodato, Gina Pelusi (Christian), and Carmen Lodato. She is also survived by her mother Mary Lucy Giammittorio and several siblings.
"The Lodato's were the family we looked up to before we started our own family," Kelly said. "They were the first ones to come to our aid if we had a sickness in our family and the first to celebrate joyous moments with us. We always knew we were there for each other. We're going to miss that."
Visitation will be held Friday, Feb. 14 at Blessed Sacrament Church, 1427 Braddock Road, from 5 to 8 p.m. A Mass of Christian Burial will be held the following morning, Feb. 15, also at Blessed Sacrament Church, at 10 a.m. The internment service will be private.
In lieu of flowers, donations can be made to ALIVE! in memory of Ruthanne Lodato and will be designated for the ALIVE! Child Development Center and ALIVE! House for women and children. ALIVE! 2723 King Street, Alexandria, VA 22302.