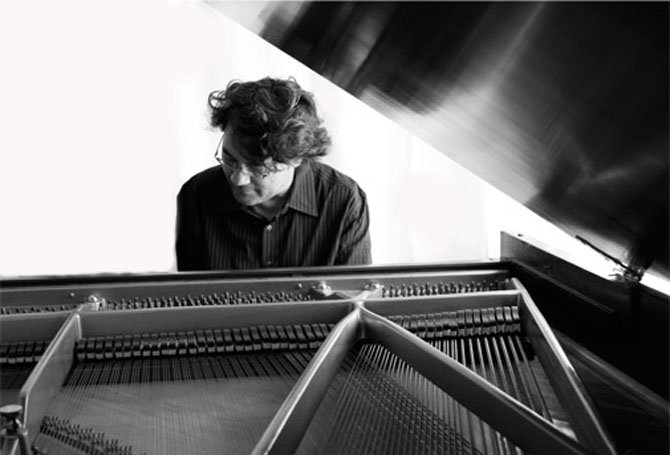 Alexandria — A friend recently shared with me, "When a child is born you celebrate not only the birth of the child, but also the birth of father and mother." The Alexandria Symphony Orchestra's upcoming Valentine's Day themed concerts on Feb. 15 and 16 at the Rachel M Schlesinger Concert Hall & Arts Center are extraordinary concerts for me, and extra-personal ones, as I conduct these programs as a new father, and will be premiering an original work composed by me and my wife Kathryn, inspired by the birth of our child.
Details
See the Alexandria Symphony Orchestra on Feb. 15 at 8 p.m. and Feb. 16 at 3 p.m. at Schlesinger Concert Hall and Arts Center, 3001 N. Beauregard St. Visit www.alexsym.org or 703-548-0885.
For these Valentine's concerts I have also programmed our most often requested symphonic "love music" including music from Prokofiev's "Romeo & Juliet," Wagner's "Tristan & Isolde," Debussy's "Prelude to the Afternoon of a Faun," and Gershwin's "Rhapsody in Blue," where I will be performing double-duty as pianist and conductor.
As composers, Kathryn and I tried to imagine and musically illustrate what our daughter Lily was hearing from the womb in our composition, "Rhapsody for Lily." Music inspired by children certainly exists but to my knowledge "Rhapsody for Lily" is the first instance of music inspired "from the womb." The idea for our piece came to us from Lily's ultrasounds. Kathryn and I were completely enthralled by the primal and otherworldly sounds emanating from the womb. We were utterly fascinated and captivated by this wondrously exotic, mysterious and powerful "music."
In "Rhapsody for Lily" we conjure the astonishing range and sheer musicality of this magical "amniotic fluid music" — sometimes gently swooshing, other-times quite thunderous indeed, like a mighty ocean. At times the music is very fast ("molto allegro") and loud ("fortissimo") like Lily's own heartbeat in the ultrasounds. In "Rhapsody for Lily" one can also hear and feel the omnipresent, relentless and comforting beat of Kathryn's heart.
Throughout the pregnancy Kathryn and I were absolutely delighted to learn just how much Lily could hear from the mysterious "world without" and her ability to recognize and differentiate between different music and melodies, even months before being born. Lily was able to discern voices, especially the sound of her mother's voice. To familiarize Lily with my voice I would nightly lay close to her head and serenade her. I would also do nightly "dramatic readings." ("Frog and Toad" was one of Lily's favorites. She would immediately stop kicking and delight in the adventures of her beloved imaginary friends.)
Lily has had a very special relationship to the piano from the very beginning. Daily she would hear Kathryn's piano students but she seemed to respond most when Kathryn played and sang. Sometimes Lily heard the music of past masters — she liked tempestuous Beethoven and appassionato Chopin — but Lily seemed most enamored when Kathryn would improvise her own music at the piano. Kathryn has an extraordinary gift for melody (not surprising — Kathryn's middle name is Foster, named after her paternal ancestor, the legendary Stephen Foster, America's first great tune-smith.) Her voice is a lyric coloratura — a fancy way of saying it is high, light and flexible, with the purity of a boy soprano.
So Kathryn's engaging piano melodies and the "boys choir" sound of her voice are suggested throughout "Rhapsody for Lily." These elements not only underscore the visceral relationship between mother and child but also the very genesis behind the naming of Lily Katarina YungAe Kluge. Katarina is my nickname for Kathryn (because we were married in Italy) and YungAe (which means "Flower of Love") is my deceased mother's name. Kathryn and I wanted to give Lily a name that honored several generations of the remarkable women in her lineage.
The entire piece has a hypnotic "underwater" quality to it. Perhaps most mesmerizing and comforting of all are the sounds that we imagine Lily perceiving from the "world without" — her mother's voice and piano music — muffled, mysterious, beckoning...
Lily was born just two hours past Christmas — the most precious Christmas gift ever. "Rhapsody for Lily" was composed with much love and affection, and Kathryn and I are so pleased to present this gift to you as a musical Valentine at these love-inspired Valentine's weekend concerts.
See you at the concerts.