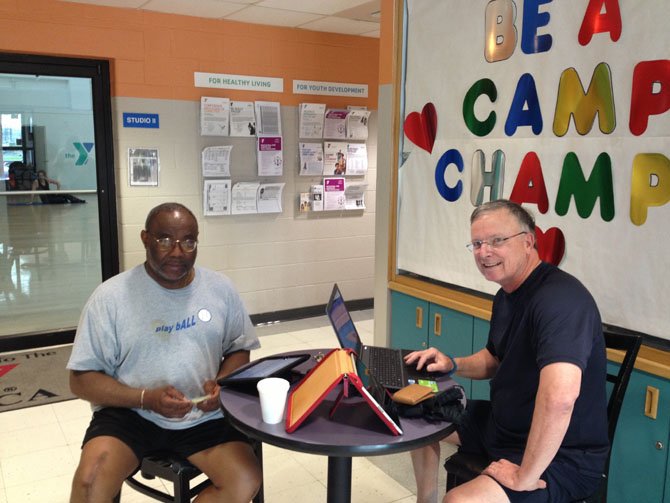 Offering an array of activities for every age group, YMCA Alexandria continued in 2013 to serve as a center for wellness in our community and plans another rich program of services for 2014. Activities available to members — from infants to nonagenarians — include personal and group cardiovascular training and weightlifting; aquatics and a youth swim team (the Sea Dragons); aerobics, pilates, zumba, yoga, ballet, and cycling; as well as day care, after-school care, and teen leadership opportunities. Together, these activities inform the YMCA's three-fold mission of developing youth, promoting healthy living, and enabling social responsibility.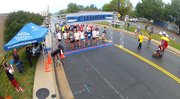 In addition to services for members, YMCA Alexandria spearheads an annual fundraising program — "Caring for Community" — that provides volunteers and civic-minded members the opportunity to support their neighbors by keeping the YMCA's doors wide open to everyone in our city. Towards that end, it celebrated a number of special events throughout the year, principal among them the "Be a Camp Champ" campaign, Healthy Kids' Day, the "Treasure Your Health" 5K Run/Walk, the Thanksgiving Food Drive, and the Christmas Carnival. Combined, these efforts raised almost $60,000 and generated countless, priceless in-kind contributions.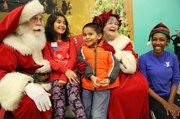 Along with dozens of other nonprofits in the city, YMCA Alexandria participated on April 17 in the annual Spring2ACTion effort to raise the level and effectiveness of giving in our community. With its "Be a Camp Champ" call-to-action, the YMCA upped its fundraising goal from the previous year, and then — having launched a web-based, twitter, facebook, email, word-of-mouth outreach — topped that goal by over 33 percent. In 24 hours, YMCA Alexandria received 145 contributions totaling more than $12,000. Later that summer, of some 600 children in the city taking part in camp programs, almost 100 were able to do so thanks to "camp champ" assistance.
On April 27, YMCA Alexandria sponsored its annual Healthy Kids' Day — a "free, fun, fantastic way to get ready for summer." Hundreds of "kids" — children, teens, adults, and seniors — took part in a variety of physical fitness and wellness activities, among them, a baby-crawl contest, zumba classes, pony rides, blood pressure monitoring, and nutrition education. Cosponsors included the city's public schools, police and fire departments, PNC Bank, Master Twister, and the Lyons Club.
A drizzly Oct. 12 failed to dampen the success of the annual 5K Run/Walk. With the pirate theme of "Treasure Your Health," 124 participants (many dressed as eye-patched, parrot-toting buccaneers) completed the race, which for the first time this year started and ended at YMCA Alexandria's Monroe Avenue location. Participant fees and sponsor contributions, most notably that of Halt, Buzas, and Powell, LTD, combined to gross over $16,800, the proceeds of which were targeted to fight childhood obesity.
From Oct. 31 to Nov. 25, YMCA Alexandria conducted its annual Thanksgiving Food Drive, ultimately providing holiday meals to 126 local families — in large measure, thanks to generous donations by members and staff and to cooperation from Lyles Crouch Academy. Food baskets were created for beneficiaries associated with "My Brother's Place, My Sister's Keeper LLC, Alexandria Housing Development Council (AHDC), Tenants and Workers United (TWU), the Lee Center, and the Alexandria Fire Department.
The yearly YMCA Alexandria Christmas Carnival took place on Dec. 12 and featured Santa and Mrs. Claus passing out toys and bikes for 97 children who had made "angel tree" wishes. Carnival partners included the Lee Center, AHDC, TWU, and the Alexandria Community Shelter/New Hope Housing.
This year the YMCA will again celebrate key events to benefit all Alexandrians. Mark your calendar for:
Spring2ACTion "Be a Camp Champ" Day, April 9
Healthy Kids' Day, April 27
Summer Camp, June 23-mid August
5K "Treasure Your Health" Run/Walk, Oct. 11
Thanksgiving Food Drive, month of November
Christmas Carnival, Dec. 17
We invite you to join us in the collective fitness, fun, and philanthropy. Let YMCA Alexandria become your "center for wellness" in 2014.