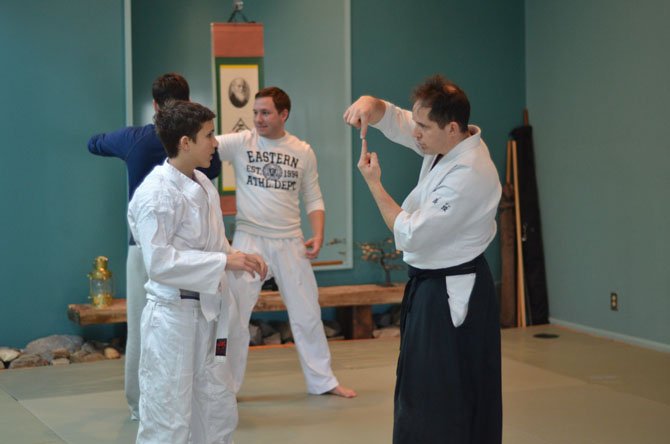 "Damien was one of the first folks who I spoke with when I came back to the area after being overseas over three years," said Ben Ericksen. "We stuck up a pleasant conversation, and I told him I was back from Afghanistan. I would take some of the students up to the O'Sullivan's restaurant."
In January, 30-year-old Damien Patrick Scanlan died after fracturing his skull having slipped on ice near the intersections of Locust Street and Center Street. Scanlan was remembered as a sweet and funny man who worked for two years at O'Sullivan's Irish Pub in downtown Herndon.
On Thursday, Jan. 23, O'Sullivan's hosted an all-day fundraiser to help pay the costs of Scanlan's casket and trip home to County Limerick, Ireland, where he was buried near family. "He was a good guy, I was really sad to hear about how things ended," said Ericksen. "We were able to raise a small amount of money, under $300, which will be directed to O'Sullivan's and passed over to his family in Ireland."
Ben Ericksen founded Baghdad Aikikai to teach Iraqi and U.S. service members and civilians. He returned from Afghanistan where he taught Aikido martial applications to U.S. Marines and soldiers. Aikido strengthened and sustained him throughout. Ericksen founded Heaven and Earth Aikido in Herndon to pass on the martial and spiritual lessons he refined from these experiences.
Heaven and Earth Aikido is located at 688 Spring Street, Herndon. To learn more about Heaven and Earth Aikido, visit www.heavenandearthaikido.com