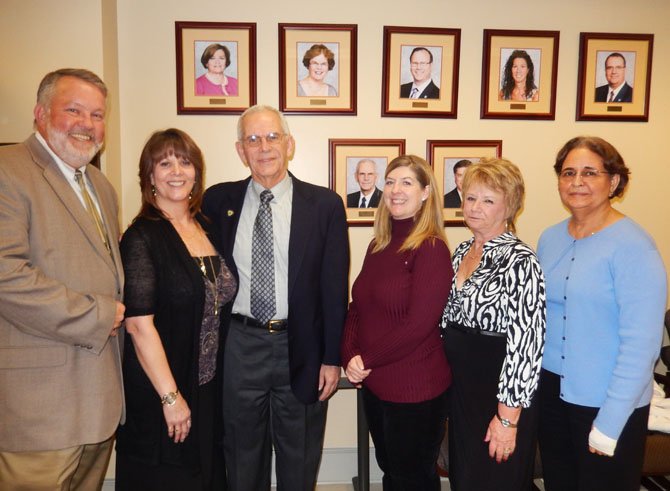 Before Steve Moloney started college, his dad advised him to take business and accounting — something he could use in a future career. "I think he wanted me to spend his college money well," joked Moloney.
But it turned out that he was actually good at it and liked working with numbers and systems. He spent 10 years with the IRS, first as a field auditor and then in the national office. During that time, he earned his CPA.
Where Moloney made his mark, though, was with the City of Fairfax, serving 31 years as its treasurer. And during that time, he's seen a slew of changes.
"Thirty years ago, we didn't have PCs — just green screens and IBM cards," he said. "When I came in, the only way people could pay their real-estate or personal property tax bills was by mail or in person. Now, they can pay them online or via a lockbox."
People must be City of Fairfax residents to hold one of its elected offices, and Moloney had moved there in 1979, while still with the IRS in Crystal City. So when the treasurer's job came open, he applied.
"It was a better commute — just 2 miles — and the newspapers said the office was in disarray," he said. "I liked the challenge of getting it in shape and making it run smoothly." In his election campaign, he promised residents a "professional approach." He won and began work in 1982.
"I made it a reliable office so that, when people got a bill, it was correct," said Moloney. Any money the City of Fairfax receives — for tax payments, dog tags, water and sewer bills, parking stickers, etc. — comes through the treasurer's office. And this past year, said Moloney, it amounted to $125 million.
Another major change was getting the treasurer's office into the automated age. "We got new systems every eight to 10 years," said Moloney. "We're now in the process of installing a new one with more customer interaction. I've enjoyed working with the different software programs and tweaking them to make them better. I like to see things balance; and planning a new system, turning it on and seeing it work is pretty cool."
Toughest, he said, was telling people they had to pay penalties for late payments. "But 99 percent of the residents understand the benefits they get from the city and the value they get for their money," he said. "I collected it efficiently and made it as easy as I could for them."
What Moloney will miss most are the people who came to the counter and stayed to chat. "You get to know them that way," he said. "It's a great city and I had a good staff. I enjoyed the people at City Hall, as well as the work. I think if you collect taxes fairly and honestly, people appreciate it, so it's been a very nice experience," Moloney said.