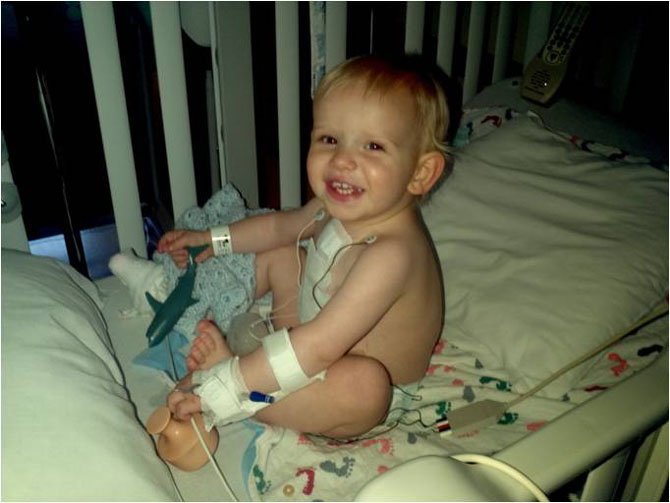 After raising $712,000 last year, Children's National Health System has set a goal of raising $1 million through the 2nd annual Race for Every Child in September.
Ashley Husich, the race manager for the event, said that last year, the inaugural year for the race, surpassed expectations with 3,946 participants, and this year they are hoping to have 5,000.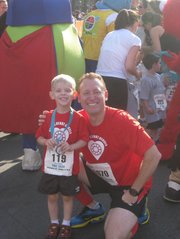 "This (race) was an idea that was talked about for several years," Husich said. "A lot goes into it and we do a lot of events at our hospital. However, we didn't really have an event that was low cost and really engaged the entire community. We wanted something that anyone could attend and anyone could afford. We had a great turnout because there were some families who just wanted to give back who could do it for a very low price."
Husich encourages everyone to get involved, even those who are not runners.
"I believe that most people in this community have been touched by Children's in someway or another," Husich said. "We touch so many people in the community so a lot of people have a connection to the cause. In addition to being a race we focus on this being a fun, family friendly day with food trucks, a DJ, music, a whole area to learn about. It's basically a huge all day kind of event."
Burke resident Matt Smith participated in the race last year with a team his family called "Noah's Heart Heroes." His son Noah Smith, now four years old, underwent two heart surgeries within his first year and a half of life.
He was born with a heart defect that had the potential to require open heart surgery every two years for the rest of his life. However, with the medical expertise of doctors at Children's, Noah Smith will not need surgery again until he is nearing 20.
"It was something that had only been diagnosed at the time, 10 times in the world," Matt Smith said. "At 13 days old he had his first surgery and that fixed the first piece and then the plan was to monitor him and we knew within the next couple years he would need another surgery and at 18 months his heart was working a little too hard for his age … (the surgeon) was able to do a new procedure in our son, we call it the miracle … and at the end of the day we had just tremendous results."
By going through this experience with his own family, Matt Smith said he truly appreciated the work that the staff does at Children's National.
"It's a burden on your family and through the collaboration of Children's and everything they did with our son's case he has this tremendous normal life," Matt Smith said.
He encourages everyone to get involved, even those who may never have interacted with Children's National before.
"It's not just a 5K, it's a family event that brings people together centered around healthy choices for a family and helping out a component of our community that is committed to children being healthy," Matt Smith said. "You never know when it might be one of your family members one of your neighbors one of your coworkers that might need the care that Children's provides and so everyone in our communities should support Children's."
The race is on Saturday, Sept. 13 from 7 a.m.-noon, with events including a 5K run/walk, kids' dash, and on site vendors and activities. Race registration for the 5K is $35 June 1-Aug. 31 and $45 Sept. 1-10. Kids' dash registration is $10 but participants are encouraged to fundraise beyond the registration fees.
Husich said that the race offers many incentive prizes for fundraising ranging from water bottles for individuals who raise $100, up to a night stay at a hotel and an additional gift for those who raise $10,000. For all the details on registration, fundraising and the event visit raceforeverychild.org. Participants are also encouraged to use the hashtag #RaceforEveryChild when posting on social media about the event.