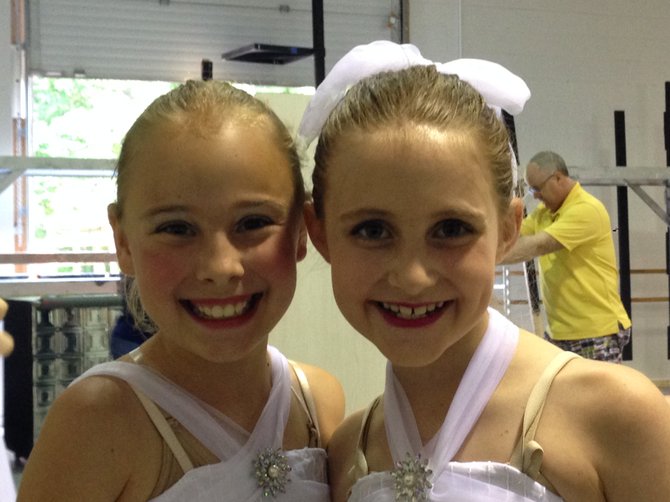 Metropolitan School of the Arts' students, Anya Jones and Danielle Jones, both 10 years old, were selected by Debbie Allen Dance Academy to perform in their Washington D.C. Company of Brothers of the Knight, playing Thursday, July 10 through Sunday, July 13 at the Warner Theatre in Washington, D.C. Ticket prices range from $35 to $75. The Brothers of the Knight dance performance was adapted from the book, Brother of the Knight, authored by Debbie Allen. For more information, go to www.metropolitanarts.org or www.warnertheatredc.com.
Both Jones girls, who are not related, have been practicing ballet, jazz, tap and musical theatre for the past six years. Anya will be performing as Happette, and Danielle will part of the church scene in Brothers of the Knight.
The girls' instructor, Metropolitan School of the Arts' associate director of dance, Jason Holley, started his career more than a decade performing in Brothers of the Knight and trained under his mentor, Debbie Allen in Los Angeles.
"This is a full circle moment for me, to watch my own students perform in the same show where I got my start," said Jason Holley, associate director of dance at Metropolitan School of Arts of Lorton. "Debbie Allen is a phenomenal teacher and performer, and I'm thrilled my students get to work with her," said Holley.
"The Debbie Allen Dance Academy has been instrumental in bringing some great new talent to our industry, and we're so fortunate that our students were selected to be part of Ms. Allen's Brothers of the Knight performance," said Melissa Dobbs, president of Metropolitan School of the Arts of Lorton.