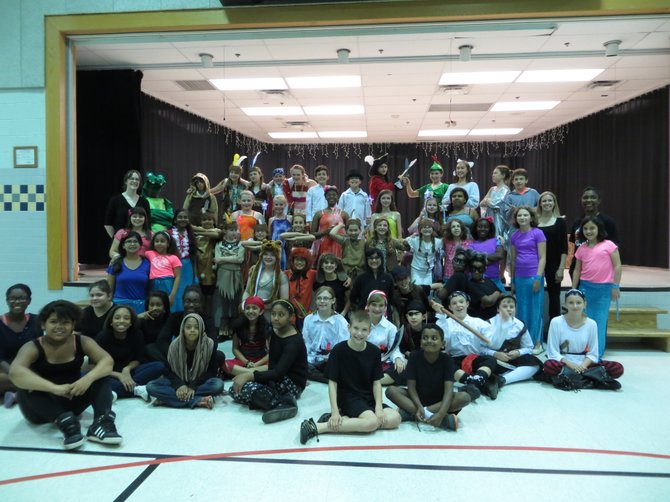 On June 13, Forest Edge Elementary School's Drama Club put on a production of Disney's Peter Pan Jr. This was the story narrated by Tinkerbell about Wendy Darling who loves to tell stories to her brothers, Michael and John. When her father announces she must move out of the nursery, Peter Pan comes to visit the children and whisks them away to Never Land. Their adventure introduces them to the Fairies, Lost Boys, Pirates, Mermaids, Indians and even the infamous Captain Hook.

The cast and set/stage crew consisted of 64 students from grades 4 through 6. Lead roles were performed by Zoey Birman (Peter Pan), Danielle Yakubisin (Wendy), Camille Denny (Tinkerbell), Louisa Margaret Mattozzi (Captain Hook), Sebastian Byrum (John), Lucas Abousleiman (Michael), Frankie Delmolino (Tiger Lily), Madison Witt (Smee), Alexis Jeffryes (the Chief), Gustavo Vega (Mr. Darling), Jordana Sweeney (Mrs. Darling), Cid Vita (Nana), and Cameron Howard (the Crocodile).
The Musical was directed and produced by FCPS teachers Sara Birkhead, Mary Ella Mohyla, and Kate Fellin. Assistant Direction by Brianna Miles and Choreography by Chloerissa Kirwan.