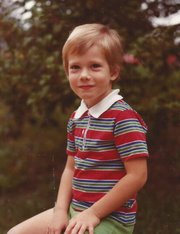 After raising $712,000 last year, Children's National Health System has set a goal of raising $1 million through the 2nd annual Race for Every Child in September.
Ashley Husich, the race manager for the event, said that last year, the inaugural year for the race, surpassed expectations with 3,946 participants, and this year they are hoping to have 5,000.
"This (race) was an idea that was talked about for several years," Husich said. "A lot goes into it and we do a lot of events at our hospital. However, we didn't really have an event that was low cost and really engaged the entire community. We wanted something that anyone could attend and anyone could afford. We had a great turnout because there were some families who just wanted to give back who could do it for a very low price."
Husich encourages everyone to get involved, even those who are not runners.
"I believe that most people in this community have been touched by Children's in someway or another," Husich said. "We touch so many people in the community so a lot of people have a connection to the cause. In addition to being a race we focus on this being a fun, family friendly day with food trucks, a DJ, music, a whole area to learn about. It's basically a huge all day kind of event."
Springfield resident Justin Golart is now 35 but was four years old when he underwent treatment for stage IV neuroblastoma, a type of cancer that starts in an embryo or fetus.
Although Golart does not recall many of the specifics from his time at Children's National during cancer treatment, he does have good memories, something that people may not expect from cancer treatment.
"I was a patient there back in the early '80s," Golart said. "I was diagnosed with a type of cancer in 1982 when I was not quite four years old and was treated there and 30 years later I'm very healthy and everything turned out well. I think that it's definitely somewhere that understands the patient and understands the nature of a child patient. In my mind it wasn't a terrible experience because most of my memories of it are good."
Golart participated in the first Race for Every Child last year as a way to come full circle and reconnect with Children's National after being away from the area for some time. He enjoyed the experience and is looking forward to running again this year.
"Well last year I just ran as an individual participant, but I brought my wife and our daughter there on that morning," Golart said. "They had a kids' area and music and it was a fun environment for them to be in also. This year I've registered to have a team and step it up and raise some more funds. The race was wonderful last year. I do a lot of races and it was definitely one I remember being extremely well organized."
Golart said that he encourages others in the community to get involved.
"Anyone who has a love for kids can see the benefit of this great place," Golart said. "I know that it's an institution that does great things."
The race is on Saturday, Sept. 13 from 7 a.m.-noon, with events including a 5K run/walk, kids' dash, and on site vendors and activities. Race registration for the 5K is $35 June 1-Aug. 31 and $45 Sept. 1-10. Kids' dash registration is $10 but participants are encouraged to fundraise beyond the registration fees.
Husich said that the race offers many incentive prizes for fundraising ranging from water bottles for individuals who raise $100, up to a night stay at a hotel and an additional gift for those who raise $10,000. For all the details on registration, fundraising and the event visit raceforeverychild.org. Participants are also encouraged to use the hashtag #RaceforEveryChild when posting on social media about the event.