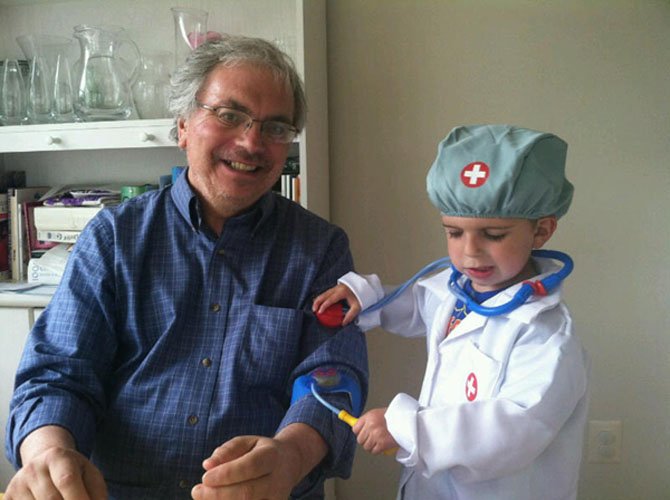 Hot off the presses, the latest "Best Hospital" survey by U.S. News and World Report magazine hit newsstands this month, and I'm proud to announce that Inova Alexandria Hospital is again ranked among the nation's best for providing highly skilled inpatient care. U.S. News ranked us #6 among hospitals in the Washington metro area, #8 in Virginia and a high-performer in six areas of clinical care (health.usnews.com/best-hospitals).
The U.S. News honor comes on the heels of another recognition for the hospital: In May, the Leapfrog Group awarded Inova Alexandria Hospital an "A" in its annual Hospital Safety Score survey (hospitalsafetyscore.org). Leapfrog assigns A, B, C, D or F grades to more than 2,500 general hospitals nationwide "based entirely on their ability to prevent errors, injuries and infections."
Both of these surveys provide a tool to help consumers make informed choices about whom they can trust to provide highly-skilled, safe hospital-based care for themselves and their loved ones. They also help hospitals like ours benchmark our quality of care and improve how we deliver that care.
At Inova Alexandria Hospital, we value your choice and take great pride in your trust. I hope these awards serve to validate that trust by providing an independent assessment of the caliber of care you can expect to receive here. Yet, awards aside, I feel there is no greater testimony to our quality care than the feedback we receive directly from our patients – like Jim Laurie of Hamburg, Pa. In town to care for his daughter who had recently delivered a baby at Inova Alexandria Hospital, Mr. Laurie suffered a heart attack in April and was brought by ambulance to our hospital.
"Probably the luckiest day of my life is the day I had a heart attack in Alexandria," he said, quite surprisingly.
Upon arrival, Mr. Laurie was impressed to find "a whole team was waiting for me" in the Emergency Department. He immediately underwent a cardiac catheterization.
Despite having been healthy all his 65 years with no family history of heart disease, Mr. Laurie's catheterization revealed four clogged arteries. He would need a quadruple bypass. Far from home and surrounded by a team of healthcare providers unfamiliar to him, Mr. Laurie put his trust in Inova Alexandria Hospital.
"The care I received up to and after discharge was incredible. All of those [healthcare] people had one goal – for me to go home alive," he said. During his days in recovery, Mr. Laurie had the opportunity to interact with staff in several departments. "I was incredibly impressed with the care and attention I saw with the other patients. The doctors talked to the nurses and staff with such respect," and he noted how they valued one another's opinions. He was also impressed by the attention to his wife. "They really kept her in the loop. I felt the entire hospital was equally concerned about her health as well."
Mr. Laurie is now home, walking two miles a day and said he feels fantastic. He shared this picture and told me, "Be proud of your team." Indeed, I am proud!
Read more about Inova's awards at inova.org, click "Awards and Recognition."