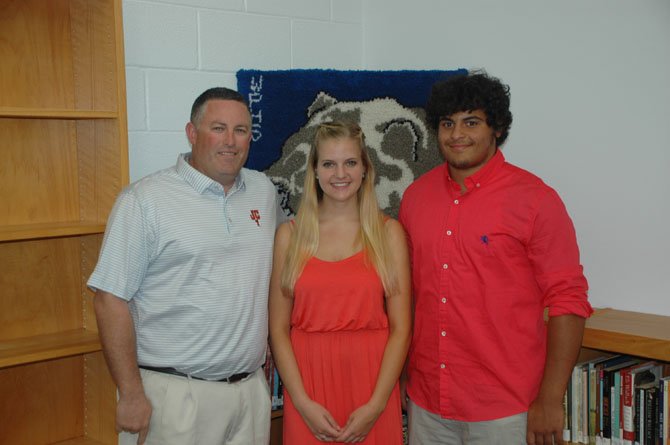 Clare Spitnale and Darien Pickett were named the winners of the 2014 Jackson Casey Memorial Scholarships, according to The Fort Hunt Youth Athletic Association.
The two were selected from a pool of applicants, all of whom were asked to describe in 750-1,200 words the life lessons they learned through their participation in Fort Hunt youth athletics.
The scholarships are in memory of Jackson Casey, a FHYAA athlete who died in 2011.
Applicants were required to have participated in an FHYAA sport at some point in their career. Applicants came from eight area high schools and represent 20 colleges from coast to coast.
"Interest is certainly growing in this scholarship from year to year,"
said Robert LaGow, FHYAA board member and administrator of the scholarship contest. "That makes it harder on our judges, too. We produce some very impressive student-athletes in Fort Hunt."
Spitnale, a West Potomac graduate, is headed to James Madison
University. She participated in Fort Hunt softball, cheerleading,
lacrosse and basketball. She also served as a basketball coach.
Pickett, a West Potomac graduate, is headed to Grand Canyon
University. He participated in Fort Hunt football, baseball,
basketball, lacrosse and rugby.