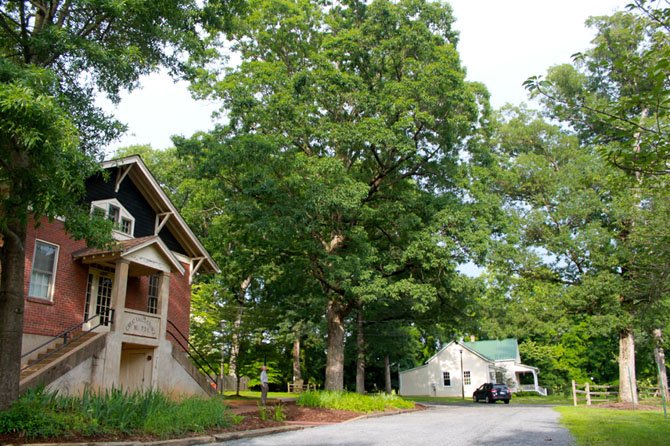 Bill Canis is an advocate for Great Falls' mighty white oak.
As the sturdy trees, a legacy of the village's rural history, die off and get cut down, the Great Falls Citizen's Association Vice President hopes to replenish another generation of the white oak.
"White oaks thrive here," said Canis. "There used to be a lot of them in the village center. We lost seven or eight of them recently. Most of them were cut down."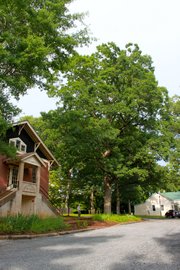 He said white oak trees tend to last between 150 to 200 years, and many of them are now at the end of their life cycle. Because of this, he is starting the Legacy White Oak Program to allow residents to make a tax deductible contribution to pay for a 10-foot tall tree to be planted, staked and watered for two months around September. He said bigger trees are needed in order to make them deer-proof.
Each tree, plus the cost of watering and planting, is $435.
"In a few years, these trees that are emblematic of the semi-rural nature of Great Falls are going to be gone," said Canis. "Our goal is to get 15 trees."
These trees will be planted at the Great Falls Library, Turner Farm Park, the Colvin Run Mill, Lockmeade Park, and Nike Park near Forestville Elementary School in predesignated areas determined by the Fairfax County Parks Foundation.
According to Fairfax County Tree Commission Chairman Robert Vickers, white oak trees are important to American history, not just the history of the village, because "it's a stately, long growing tree."
"They were used as boundary markers in colonial times," he said.
Vickers noted that Great Falls used to be known as Forestville before the 1950s due to the number of white oaks in the village.
"We're trying desperately to save the ailing white oaks in Great Falls," he said. "Every time a white oak is threatened, we make a note of it and try to save it."
GFCA member Robin Rentsch remembers how the village used to look like before the white oak trees began to get cut down to make way for businesses and roadways and hopes the program gains momentum.
"I've lived here for 40 years," she said. "When I moved here, all these legacy oaks were still living."
Although about 40 red and white oak trees are thriving behind the grange, according Vickers, the trees are a rare site in the village center.
"We have one of the original white oaks left on the corner of Walker Road and Georgetown Pike driving towards McLean," said Rentsch. "It's doing ok, but it's kind of the lone ranger. You've got to start somewhere, or we're never going to get a good tree base here."
To find out how to contribute to the project, contact Canis at bcanis@yahoo.com.