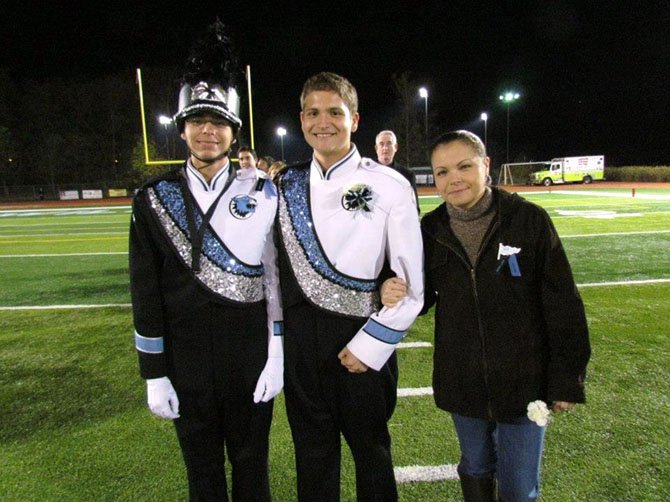 Julio Mendez has gone through tough times in his life. But through hard work and perseverance, he's now standing on the threshold of a bright future. He'll graduate from Centreville High on Friday, and, this fall, he'll enter Harvard University on a scholarship.
Born in Santa Cruz, Bolivia, he came to the U.S. with his family in 2000 at age 4. But they lost their home in 2007, so Julio, his father and his younger brother and sister went back to Bolivia until 2009.
His mother, however, couldn't come with them. "She stayed behind to work in housekeeping and as a nanny to a special-needs child," said Mendez. Finally, though, his family was able to return and settled in Centreville.
"It was one of the best days of my life to be reunited with my mom," he said. "I love my home country, but I feel like an American because I grew up here."
Mendez, 18, attended Centreville all four years and flourished. He especially likes social studies and math; and this year, he said, "I took economics, which merges the two in a really neat, practical way." He also played bassoon in the concert band and was on the drumline in the Wildcat marching band.
He's gotten straight A's, the whole time he's been there; and as a junior, he had the second-highest GPA — 4.438 — in the school. He applied to Harvard and made an impression.
"They gave me $58,000 for this year — which is amazing — and then they'll recalculate the amount each year," said Mendez. "When I found out, I couldn't breathe; I was shouting to my mom."
He also received a $1,000 scholarship from the Hispanic Leadership Alliance (HLA). Created in 1997 by a collection of FCPS teachers, it's comprised of area residents dedicated to helping Hispanic students achieve their highest academic potential. HLA's goal is to promote an understanding of Hispanic culture, provide Hispanic students with scholarships and challenge community members and businesses to action.
"The scholarship I got from the HLA is the Humberto Moore Cruz Memorial Scholarship," said Mendez. "He died in 2009 and was the son of Jane and Ron Cruz, who are on the HLA Board and sponsor this scholarship together."
Mendez and the other HLA recipients were honored recently at a banquet, where he met the Cruzes. "I just want to say thank you to them," he said. "I was really touched and humbled when they told me I exhibited some of their son's qualities and said I reminded them of him. They're really nice people, and I'm glad I got a chance to meet them and that they thought I stood out."
He was also pleased to receive an HLA scholarship. "Every bit helps," he said. "I'll be the first in my family in the U.S. to attend college." At Harvard, he plans to major in economics and minor in international relations.
"I realize I've been able to be successful because, growing up in Fairfax County, I've had access to a wealth of academic and economic opportunities," Mendez said. "But many people in my home country and across the world don't. So through my education, I could be in a position to facilitate and foster these opportunities for others."
As a result, he's considering a career as a diplomat or working for a nongovernmental organization — or as president of Bolivia. "I really want to make a difference because I don't think it's fair that, just because of where you were born, you don't get a chance to be successful," he said. "And I've always been cognizant of the fact that I've had the chance to do something [with my life] because I've been here."